Russia Update: September 13, 2016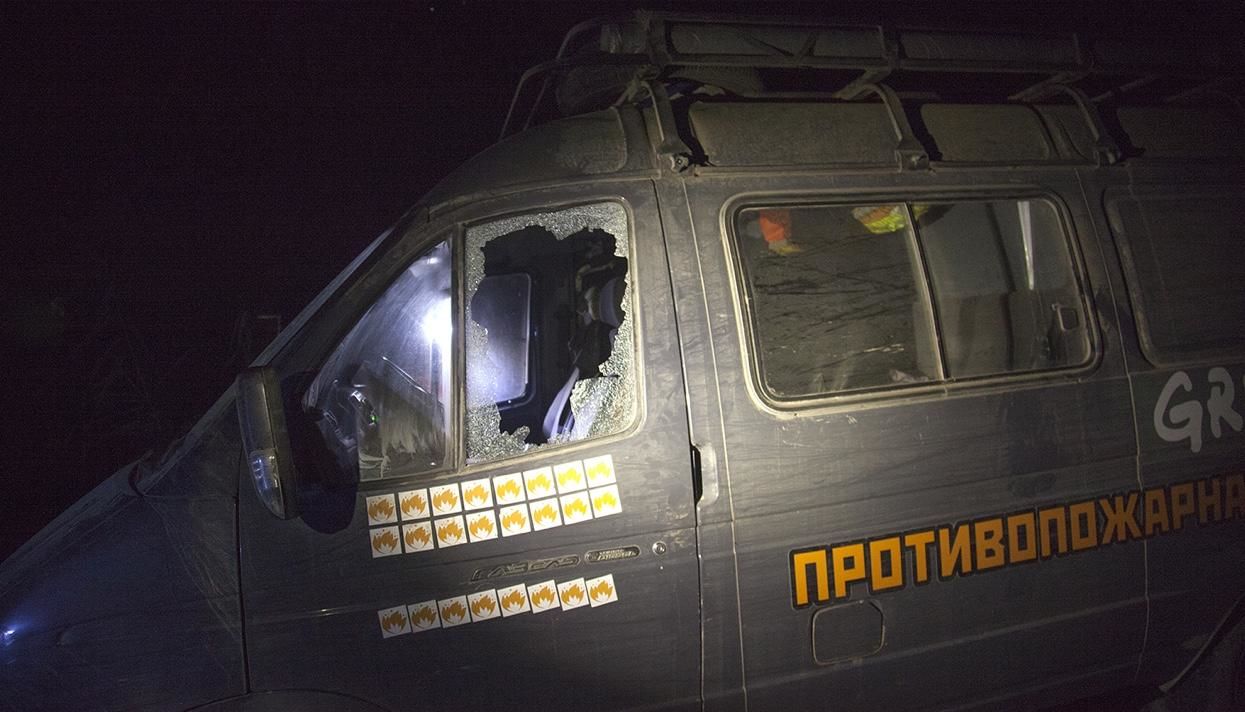 North Caucasus Environmental Group Placed on 'Foreign Agents' Registry Following Brutal Attack on Activists
A group of long-time environmental activists in Russia who had traveled to help put out fires in Russia's southwest this past week were threatened, brutally attacked by masked men, arrested, and then declared "foreign agents." 
Today, September 13, the Russian Justice Ministry declared the North Caucasus Environment Watch a "foreign agent," Meduza.io reported.
The announcement followed a surprise document check on the group made by the Adygey Republic Department of the Justice Ministry.
Earlier this month, volunteers from the North Caucasus Environment Watch [Ekologicheskaya vakhta po severnoy kavkaza], along with Greenpeace activists traveled to Krasnodar Territory and Adygey Republic, hoping to help put out brush fires there.
According to a feature story in Meduza, they activists began their expedition into the woods September 6, but then suffered a number of threats and incidents until finally September 9, unidentified masked men raided their camp, beat up the members of their team, and destroyed their vehicle. On September 13, they were detained by police.
Mikhail Kreyndlin, a lawyer for Greenpeace, told Meduza (translation by The Interpreter):
"First two men came. They didn't introduce themselves. They said only that if we didn't leave, things would go badly for us. Or to be more precise, very badly."
The intruders did not explain why they believed the environmentalists had to leave the area, but the activists decided to move their camp anyway.
But the next day, they had a visit from some Cossacks who blocked them from leaving the area to go to the fires.
Kreindlin explained that local officials do not believe that smaller fires such as this in reeds and brush should be extinguished. As Russia has no specific service to deal with such fires outside forests and nature preserves, which are the province of the Emergencies Ministry, volunteers are needed to help prevent them from spreading into something worse.
On September 9, the group was attacked more seriously, as the expedition leader, Grigory Kuksin told Meduza:



"These were armed people in masks, with pistols, bats, and knives, they beat our people and damaged our equipment."
Kreyndlin believes that the men who first warned them were the same ones who committed the attack a few days later: "The first thing we heard was: 'We warned you,'" he said.
Kreyndlin suffered fractures of his skull and nose; another volunteer is suspected to have a broken rib; and the rest had lighter cuts and bruises.
They were arrested and held for some months on unlawful charges of "piracy" until finally after an international outcry and a ruling from the International Tribunal for the Law of the Sea in their favor, they were released.
Since President Vladimir Putin passed a law in 2012, more than 140 groups have been designed as "foreign agents," i.e. engaging in unspecified "political activity" while also receiving funding from abroad. Many have been forced to close and if they remain active, must place the label "foreign agent" on their web sites and literature undergo greater scrutiny from the government.
-- Catherine A. Fitzpatrick 
Russia Confirms US Has Partially Removed Sanctions on Russian Defense Company to Service Mi-17s
Russia has confirmed that the US has partially removed sanctions from a Russian defense company.
The sanctions are unrelated to the war in Ukraine but were imposed last year regarding laws on non-proliferation of nuclear weapons regarding Iran, North Korea and Syria.
Zamir Kabulov, presidential special representative on Afghanistan and director of the Russian Foreign Ministry's Second Department on Asia, confirmed that the US had removed "part of the sanctions" in order to cooperate with the state defense export company Rosoboroneksport on a helicopter project, Gazeta.ru reported, citing RIA Novosti.
Said Kabulov:
"Nothing prevented them [the US] from removing the sanctions from Rosoboroneksport in part, concerning the delivery and service by us of helicopters deployed in Afghanistan. They drove themselves into a corner and were forced to remove part of the sanctions."
Earlier Sergei Goreslavsky, deputy general director for Rosoboroneksport, said the US had removed the sanctions on the company concerning contracts for technical service of Mi-17 helicopters in Afghanistan.
The US Army most recently purchased 30 Mi-17s from Russia in 2013 for more than $1 billion.
Earlier purchases drew the ire of Congress regarding the implications of obtaining weapons from Russia, given the Russian support for Syrian President Bashar al-Assar.
The US Army meanwhile said it had struggled to replace the helicopters, intended to be part of the Afghan air force, which could not afford to purchase them on its own. American military said the Mi-17s worked well in Afghan's mountainous and mine-filled terrain.
-- Catherine A. Fitzpatrick