Russia Update: September 6, 2016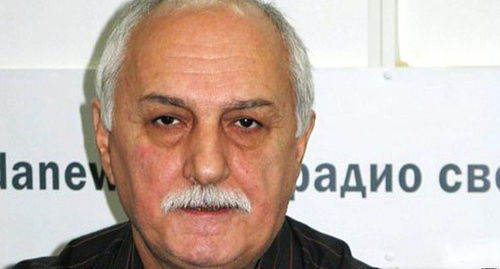 Missing Chechen Journalist Returns After Appearing on Television with Police Chief
As we reported, Chechen journalist and former media official Ruslan Martagov was reported missing last week when he did not return home after being summoned for a meeting at the press ministry. He did not answer either of his cell phones.
His relatives feared that he had joined the long list of critics of Chechen leader Ramzan Kadyrov who have disappeared or have been imprisoned, or that he would turn up after recanting on television, as other critics of Kadyrov have been forced to do.
Indeed, Martagon resurfaced this week, appearing on television with a police chief and insisting that everything was fine, Caucasian Knot, a regional news service reported.
On September 3, he called his family and then contact was lost with him again. On September 4, he returned home to find investigators waiting for him, who, as Yelena Milashina of Novaya Gazeta reported on her Facebook page, "knew before he did that he would be released."
Then that same day, Martagov appeared on the Grozny TV channel stating that he had been at an old friend's house and had celebrated his birthday, and his grandson's birth.
Shamil Kutsayev, chief of the Nadterechny District Police, a former Interior Ministry officer, appeared with him on the show, which was filmed in an apartment that Martagov rents in the town of Znamenskoye in the Nadterechny district.
Martagov said on TV that he was not abducted, and that it was just a coincidence that he seemed to be missing. He said an old friend called him and asked him to celebrate his birthday, and while they were up talking together in the middle of the night, his friend got the news that a grandson was born.
"Naturally, our stress relief continued at an even stronger pace," he joked, and the police chief smiled, "Everything is clear." Martagov said he forgot to call home.
While on the TV show, Martagov said various web sites such as Kavkaz Center and publications such as Kavkaz Pravdy (Truth) will "write all sorts of things"; when they reported he was abducted, then "the finger is pointed at the government automatically," he said. Martagov apologized for causing people to worry.
Local observers believe the program was staged and don't believe that there was any old friend with a birthday -- or a grandson. "This is how they force critics of the current government to 'recant'; everyone knows that well, and there are numerous examples of this," a leader of a local NGO told Caucasian Knot on condition of anonymity.
Another Chechen activist who gave only his first name, Aslan, said that the authorities were trying to make it appear that Martagov went on a binge with his friend, but in fact his disappearance was more likely related to his criticism.
An official at a Chechen ministry who gave her name as Zarema told Caucasian Knot that the main thing was that Martagov was found alive, and the rest didn't matter.
Caucasian Knot recalled a similar incident last year when Taita Yunusova, head of a civic group called Zhivaya Nit' [Living Thread], a documentary film-maker, was reported to have been abducted October 10, 2015, and then later released home. On October 11, Yunusova denied that she was abducted. But human rights lawyers and a political commentator said at the time that they did not believe her denial, because of the pervasive atmosphere of fear in Chechnya.
Human Rights Watch released a report last month describing the campaign against critics in Chechnya, who are hounded and publicly humiliated, and who have had their homes torched. Some have appeared on TV making profuse apologies to Kadyrov.
-- Catherine A. Fitzpatrick 
Russian Justice Ministry Explains Decision to Declare Levada Center 'Foreign Agent'
The Russian Ministry of Justice said today that the Levada Center, among the top pollsters of Russia, was given the status of a "foreign agent" because a large part of its foreign funding came from the US,
Novaya Gazeta reported
, citing Interfax.
Levada Center received a grant from Wisconsin University, which in turn has a contract from the US Department of Defense, said the Justice Ministry. Levada was also found to be funded by companies from the UK, Norway, Switzerland, the US and also Columbia University and George Washington University.
Yesterday September 5, Interfax reported that the Levada Center had announced that it was under threat of closure after being included in the "foreign agents" list.
The notice appeared yesterday on the Justice Ministry's web site after a snap inspection.
Lev Gudkov, director of the Levada Center told TV Rain (translation by The Interpreter) yesterday:
"This is a very bad thing for us, if they really declared us [that] and do not cancel this decision, it means the wrapping up and end of the activity of Levada Center. Because it is simply impossible to conduct surveys of public opinion with that branding."
"In reality, this will mean the destruction of independent sociological research in the country. There are simply no other organizations left. Of course we will contest this decision but you yourself understand that we don't have much of a chance."
He called the "foreign agents" law "simply absurd and outrageously unlawful from a legal perspective."
Both the law and its application have involved an overly-broad notion of what constitutes "political activity" -- this can mean a public discussion, an exhibit, a petition or -- as it turns out -- an opinion poll, regardless of whether those involved are running in elections or representing political parties.
"You coughed in the wrong place, or you sneezed and looked the wrong way at a bureaucrat -- all of this will be viewed as political activity," said Levada.
He said his organization did not receive state funding, so it took commercial jobs from foreign firms. 
Grigory Yudin, a professor at the Moscow Higher School of Social and Economic Sciences, said that Levada was different than VTsIOM (the All-Russian Public Opinion Research Center) and other pollsters because it did not take assignments from the Kremlin, and therefore decided on its own what questions to ask the public.
The Levada Center is registered as a non-profit organization and therefore falls under the law passed by President Vladimir Putin in 2013 on non-commercial organizations that receive funding abroad and engage in "political activity."
At least 140 organizations have been restricted or closed under the law, Levada said.
As we have reported
, these range from groups monitoring elections such as Golos, to human rights groups, to LGBT research, to Soldiers' Mothers groups assisting draftees. Among those targeted have even been a group assisting cerebral palsy patients.
Dmitry Sablin, leader of the Anti-Maidan movement, had appealed to the Justice Ministry urging that the "foreign agent" designation be made for the Levada Center.
He claimed in his complaint that Levada was involved in "intelligence activity".
Sablin, a member of the Federation Council from United Russia, the ruling party, filed the complaint after Levada found that United Russia's popularity was falling, three weeks before the parliamentary elections,
Vedomosti reported.
Only 31% of Russians polled August 26-29 in a sample of 1,600 people from 48 regions said they were prepared to vote for United Russia candidates; this figure was down from 39% from the previous poll.
-- Catherine A. Fitzpatrick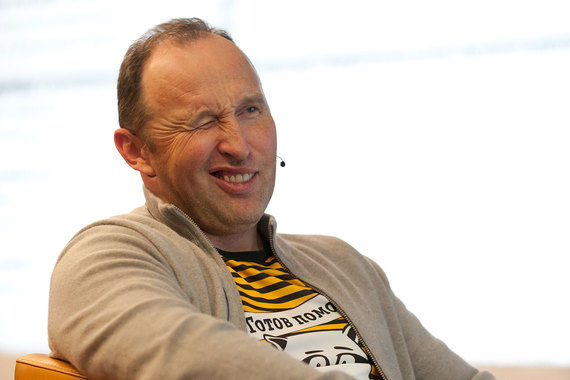 Company Owned by Russia's 7th Richest Oligarch Vekselberg Searched; Officers Arrested; Investigation Related to Bribery in Komi Republic
A series of arrests and searches in Russia related to yet another oligarch in Russia has analysts wondering if President Vladimir Putin is "sweeping out" the "oligarchs' club" before elections which are less than two weeks away.
Translation: Vekselberg has fallen into disfavor? Sources have dried up? Usually the team is briefed about the "raid" and prepared for the "blow."
The Renova company, owned by the 7th richest person in Russia, Viktor Vekselberg, president of the Skolkovo Foundation, was searched by masked spetsnaz on Friday, September 2, 7:40 na Perrone and Currenttime.TV reported.
Authorities have opened up a case related to bribes that another company, T-Plus, which is part of Renova, gave to top officials in the Komi Republic in exchange for favorable tariffs.
According to the Investigative Committee, from 2007-2014, T-Plus gave more than 800 million rubles ($12 million) in bribes to officials in Komi, a republic of the Russian Federation in the northeastern part of the country.
Two top officials of Renova, Yevgeny Olkhovnik and Boris Vaynzikher, had already been detained on Thursday, September 1. They will likely be taken by police convoy to Komi, where a court will decide whether they will be put in pre-trial detention or house arrest. 
Mikhail Slobodin, head of the telecommunications company Vympelkom since 2013 and also a member of the board of directors of T-Plus, also figures in this case. As soon as he found out he was wanted by police, he left his post and told Vedomosti that he would return to Russia at the end of the week and answer investigators' questions.
TASS reported that Slobodin is in London. Slobodin also served as vice president of TNK-BP Management from 2011-2013; TNK-BP was once Russia's third-largest oil company and partnered with the UK's BP, but after a series of corporate disputes and legal problems, it was acquired in 2013 by Rosneft, headed by Igor Sechin, a close associate of President Vladimir Putin.
Investigators are also saying that T-Plus may have moved almost 40% of the shares of Komi Energosbytovaya Co., valued at 100 million rubles, to offshore locations managed by former Komi officials.
Vimpelcom
is a Russian telecommunications company founded in 1992 by the scientist and entrepreneuer Dmitry Zimin, serving millions of cell phone subscribers in 18 countries. VimpelCom, Ltd. has its headquarters in Amsterdam and Vympel Communications has its headquarters in Moscow. 
Zimin, 83, left his post of general director and became honorary president of Vympelkom in 2001. He then left Russia in 2015 after the Ministry of Justice placed his Dynasty Foundation in the registry of "foreign agents" along with some of his grantees.
According to Legal Report
, the searches at Renova were made in connection with orders of President Vladimir Putin to investigate the situation around the Vorkuta thermal-electrical station (TES), whose malfunctioning threatens to leave the people of Komi without heat in the cold weather coming soon. The prosecutor general began an inspection in August; the bribe-taking evidently came to light during this probe.
Translation: They could have drawn a picture for the President of a greedy "oligarch" (Vekselberg is no. 7 on the Forbes list).
The owner of the Vorkuta TES is T-Plus. According to Legal Report, Vekselberg himself is not under investigation.
While the focus appears to be actual corruption and malfunction in Komi Republic, it's always possible there is a political element in a case related to Vekselberg -- and a number of bloggers and social media commentators seem to think so.
Translation: Billionaire Vekselberg has gotten a "black mark" from the Kremlin.
Translation: Oh, look who they nabbed! #Vekselberg , @myslobodin (the latter BTW was writing on Twitter only yesterday, 04.09.16).
Skolkovo Foundation, the project to create a "Silicon Valley" in Russia started by former president and now prime minister Dmitry Medvedev, has been searched and investigated and its managers targeted. Vekselberg, who has served as president of Skolkovo Foundation, was initially cited as a target of the investigation. Ilya Ponomarev, a former MP in the opposition and a consultant for Skolkovo, was accused of being overpaid for lectures and seminars and ultimately fled Russia fearing unjust prosecution. But Vekselberg remains as president and the investigation appears to be suspended.
As RBC reported last yea
r, citing a source close to the Skolkovo leadership, "Vekselberg patched the holes up with his own cash after the Accounting Chamber's inspection, so it wouldn't stink."
Vekselberg himself told RBC he had invested US $100 million of his own money in Skolkovo in five years.
Another big case opened in 2015 against the former head of the Komi Republic, Vyacheslav Gayzer, may be related to the current investigation. A suspect in that case, Anton Fayershteyn, died in pre-trial detention in Moscow's Matrosskaya Tishina on August 9, 2015, 
Slon.ru reported last year.
According to LifeNews, Fayershteyn committed suicide, but the Investigative Committee said at that time it was verifying this information.  Fayershteyn was one of 15 suspects accused of money-laundering in the company Metlizing (leasing). The others included the deputy head of the Komi Republic, the deputy chair of the government, the speaker of parliament, and a senator from Komi, all of whom were arrested
-- Catherine A. Fitzpatrick