Two Ukrainian Soldiers Killed; Russian Troop Buildup On And Military Drills Near Border Continue
According to the Ukrainian presidential spokesperson for the Anti-Terrorist Operation (ATO), two Ukrainian servicemen have been killed over the last 24 hours. Unian.info reports: 
Russian occupation forces opened fire on the positions of the Armed Forces of Ukraine in Donbas 59 times on Saturday, which included the wide use of banned weapons, according to the press center of the Anti-Terrorist Operation (ATO) headquarters.

Unian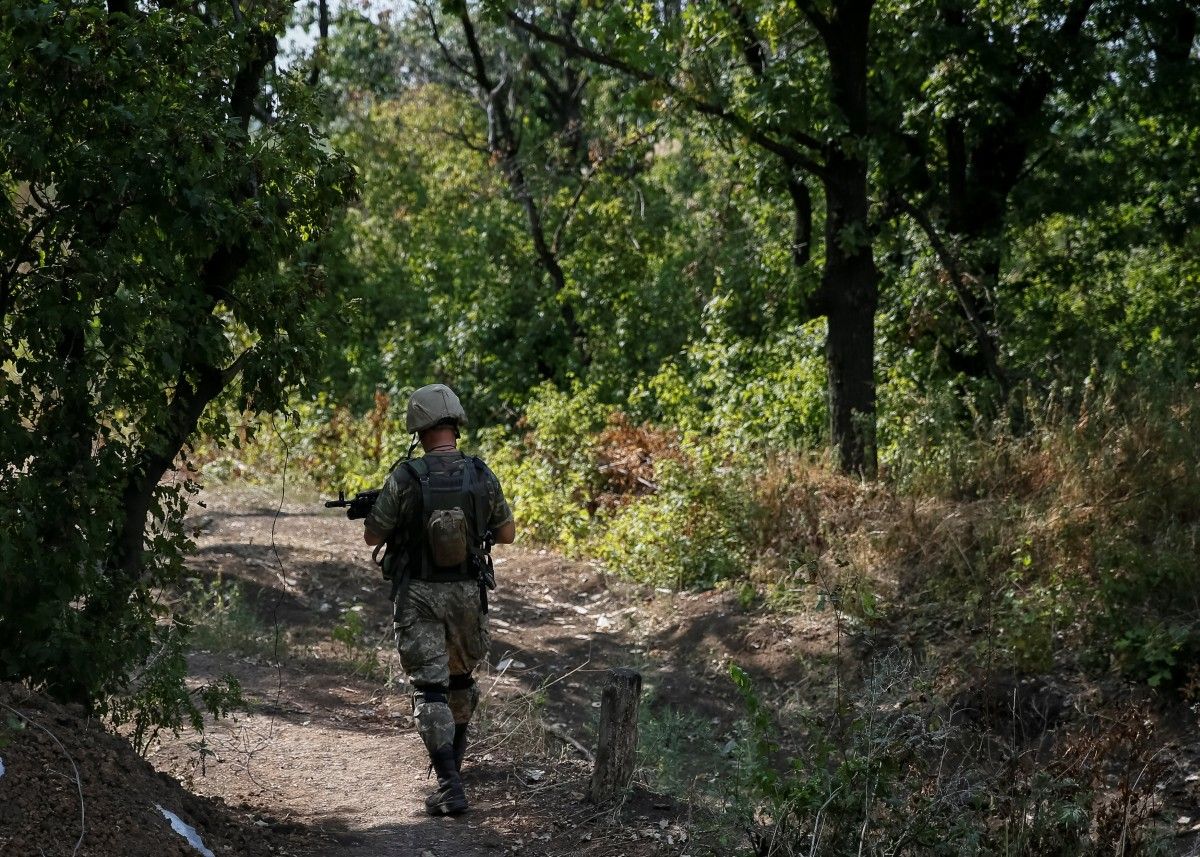 Two Ukrainian soldiers killed, four wounded in Donbas in past 24 hours
"We lost two of our soldiers in fighting in the past day, another four were wounded," spokesman for the Ukrainian presidential administration for ATO issues Andriy Lysenko said at a briefing in Kyiv on Sunday, August 28.
View full page →
Ukraine Today adds that the heaviest fighting was near Gorlovka, the northwestern most position held by Russian-backed fighters:
The heaviest fire in the afternoon was reported in the village of Zaitseve, close to the militant-controlled town of Horlivka. The enemy lobbed some 100 shells whose caliber is 120mm into the village, simultaneously using other types of weapons. Further, Zaitseve and Mayorsk were attacked by infantry fighting vehicles. The occupiers used heavy artillery against Ukrainian positions twice, having fired thirty-five 122mm projectiles while shelling the villages of Pisky and Luhanske, according to the military press center.
Ukraine Today also notes that, as part of the Caucasus 2016 military drills, Russia has more than 40,000 troops massed on Ukraine's borders: 
Units of the Southern Military District (the Russian city of Rostov-on-Don), the Western and Central Military Districts, the Northern Fleet, aerospace forces and airborne troops, which currently undergo 'a sudden inspection of their combat and mobilization readiness', are put on full combat alert.

[...]

Russian troops are equipped with four tactical missiles Tochka-U, 298 tanks, 1,566 armoured combat vehicles, 363 artillery systems and 169 multiple launch rocket systems.

468 military aircraft and 303 helicopters are ready for combat to support ground operations of Russian troops near the Ukrainian border.
uatoday.tv
Over 40,000 Russian troops amass near Ukraine border - intel
T-72B tanks during exercises held by Russia's Eastern Military District units at Klerk range (Getty Images) Russian soldiers equipped with heavy weapons including tanks and multiple launch rocket systems As part the Caucasus 2016 military drills, Russia amassed 41,600 soldiers near the Ukrainian border.
View full page →
But as we reported yesterday,  it's not just the sudden and massive buildup of Russian tanks, troops, jets and naval vessels on Ukraine's border that has the Ukrainian military worried. Russian-backed fighters have also held amphibious landing drills near Shirokino, one of the hottest areas of fighting east of Mariupol. 
Interpretermag
More Russian Armor; Grad and Heavy Artillery Attacks; Givi Lands on the Beach 'Near Shirokino'
BROUGHT TO YOU BY RADIO FREE EUROPE/RADIO LIBERTY
View full page →
-- James Miller