No Ukrainian Soldiers Killed On Wednesday, But Intense Fighting Still Reported
According to the spokesperson for the Ukrainian military's Anti-Terror Operation (ATO), three Ukrainian servicemen were wounded yesterday, August 24, the 25th anniversary of Ukraine's independence from the soviet Union. Ukrinform reports:
"No Ukrainian servicemen were killed, but three soldiers were wounded as a result of armed hostilities in ATO area in eastern Ukraine over the past day," he said.
Despite relatively-low casualty numbers, Unian reports that Russian-backed fighters broke the ceasefire an alarming 85 times, "38 times in the Donetsk sector, 22 times in the Mariupol sector and 25 times in the Luhansk sector," according to the ATO. While heavy fire in the Donetsk region is not unusual this summer, these reports fit a trend -- intensifying fighting in the Mariupol sector, as well as in Lugansk region.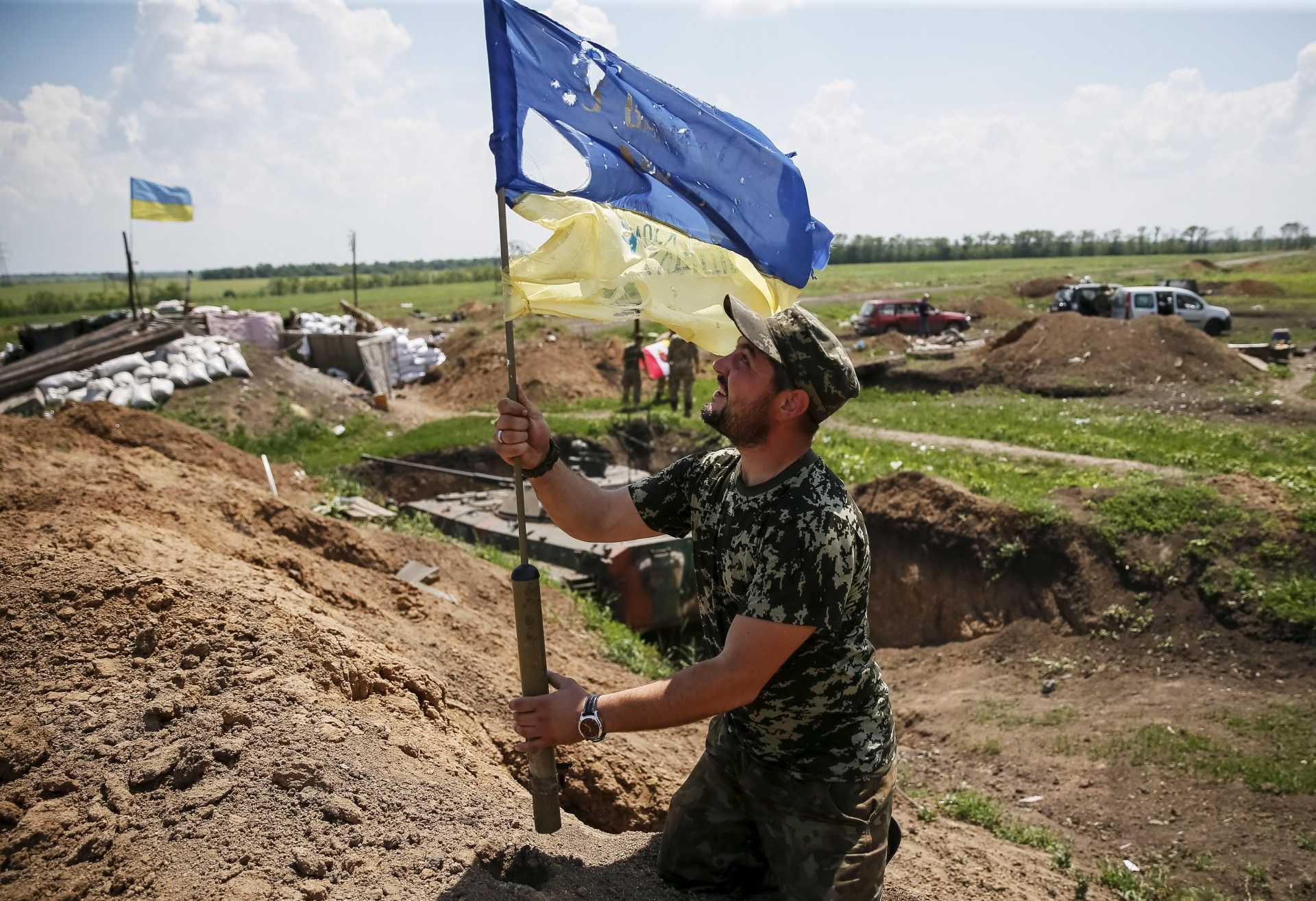 Russian proxies intensify attacks on ATO forces on Independence Day
Combined Russian-separatist forces attacked Ukrainian army positions in eastern Ukraine 85 times in the past 24 hours - 38 times in the Donetsk sector, 22 times in the Mariupol sector and 25 times in the Luhansk sector - according to the press center of the Anti-Terrorist Operation headquarters.
View full page →
Near Donetsk, Ukrainian Border Guard Service press secretary Oleh Slobodyan has warned of intense shelling in Maryinka. Unian reports:
According to Slobodyan, at about 7:30 p.m. militants shelled the checkpoint in Maryinka using 80-mm mortars from the uncontrolled territory of the village of Oleksandrivka.

Slobodyan informed that the militants had fired more than ten shells that fell a few dozen meters away from premises of the checkpoint.
Ukraine continues to warn about the potential for a Russian escalation in violence. A spokesperson for the Main Intelligence Department of Ukraine's Defense Ministry, Vadym Skibitskyi, told journalists that Russia's buildup resembles patterns witnessed before previous Russian violations of Ukrainian, and Georgian, territory. That buildup is possibly taking place in connection with planned exercises in September, and a sudden inspection of combat readiness was held today:
"This process is aimed at demonstrating Russia's military might. We do not rule out that the declared purpose of the exercise – to check the combat readiness of the Armed Forces – may be changed at any time upon order of the Russian state highest authorities," Skibitskyi said.

[...]

"First of all, we must recall Russia's actions in past years. Kavkaz-2008 military exercise, when the main attack force was also set up that was involved in carrying out aggressive actions in Georgia. For the second time, a powerful military force was created during the Sochi 2014 Winter Olympics. Later that group was involved in the annexation of Crimea. For the third time, in the summer of 2014, there were also conducted exercises near the border with our country. A sudden check was also announced at that time. A powerful military group of the Russian troops was created near our borders, which later entered our territory and started Russia's aggression against our country. It is precisely this threat that our country is facing," he said.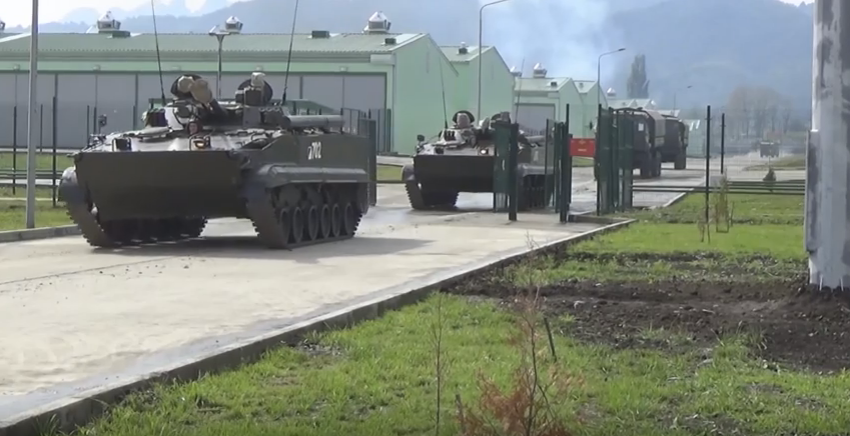 Ukraine Intelligence outlines threats posed by sudden combat readiness check of Russian troops
Skibitskyi made this statement commenting on Russia's sudden announcement of combat readiness check of military districts located at the border with Ukraine, Radio Liberty reported. "This process is aimed at demonstrating Russia's military might.
View full page →
-- James Miller