Russia Update: August 23, 2016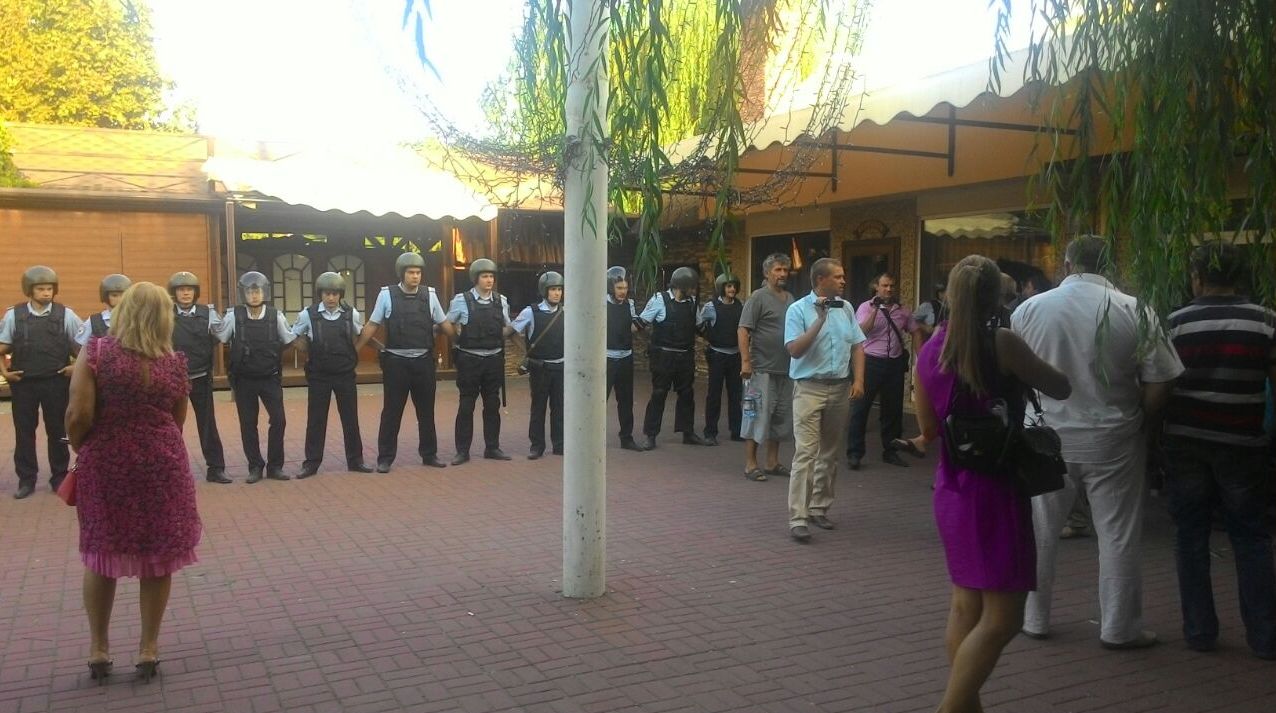 Riot Police Detain Protesting Farmers Near Rostov After Their Meeting with Government Official
Not surprisingly, the dozens of farmers from Kuban who had vowed to drive their tractors all the way to Moscow to protest illegal confiscation of their land have all been arrested in Rostov, Novaya Gazeta reported.
Yesterday, August 22, they began a journey of protest, and continued despite a dozen police stops this morning.
But they only got about 230 kilometers on their planned 1,300-kilometer journey to Moscow before all were detained in the village of Dorozhny near Rostov after meeting with Leonid Belyak, deputy of the presidential representative for the Southern Federal District.
Belyak had first promised the farmers that he would speak to the prosecutor's office, so that their march could continue.
But as soon as the meeting was over, the OMON riot police were waiting for them with vans. They were informed that they were holding an "unauthorized rally" and that it was "undesirable" that they travel on federal highways in tractors, and then loaded into vans.
Translation: The farmers were surrounded and they announced over a loudspeaker: load into the vans, or a seizure by force will be made.
Translation: OMON detained participants in the tractor run and are trying to provoke them.
The Association of Carriers of Russia (APR) wrote on their web site that they had been behaving peacefully and believed they were in a dialogue with the authorities and their problems were being heard, when riot police surrounded them and then ordered them into vans. Said the APR:
"The authorities absolutely don't want to allow this information on the air and want it to remain deep within the village of Dorozhny, in the Aksaysky District of Rostov."
The only outlet covering the march live appears to be the independent news site Novaya Gazeta, although RIA Novosti has also run some wire reports and a few other papers have picked them up.
It's not clear yet if the farmers will be charged with any offense. 
-- Catherine A. Fitzpatrick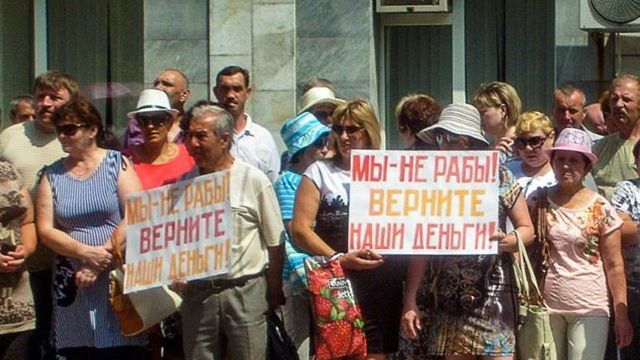 Kuban Farmers Continue Protest Convoy Despite Police Stops; Truckers' Movement Joins Them
Today a convoy of farmers from Krasnodar Territory who are attempting to go all the way to Moscow to complain about illegal land confiscations in the Kuban region vowed to continue their "march" despite stops by police,
Anna Bessarabova of Novaya Gazeta reports.
They have been halted 11 times and blocked in Rostov Region under various pretexts, i.e. traffic violations, or expired insurance, or because, as police said on one occasion, "a tractor was stolen in a nearby area" and they needed to inspect the protesters. Police also invoked "the harvest special operation" as a reason for the stops.
The truckers said they were trying to move faster out of Kuban, because they believed the law-enforcers in Rostov Region -- part of the government they are protesting against -- were paying special attention to them. 
In the village of Tsukerova Balka the truckers, who had not slept, blocked traffic at a police post when their ID was taken once again for inspection. Traffic continued to back up until police let them through.
By the time they got to the town of Dorozhny, however, police outwitted them by surrounding them so they couldn't block the highway.
Veniamin Kondratyev, governor of Krasnodar Territory, Aleksandr Chernov, chairman of the territorial court, and Andrei Korobkoy, deputy of Leonid Belyak, the presidential representative for the Southern Federal District, announced they would meet with the tractor drivers, but the protesters refused, citing a police attack on a related movement, the Association of Carriers of Russia which has supported them. 
Korobkoy came to the scene to try to negotiate with the farmers to convey to them a message from Belyak that if after a day of negotiations the farmers were not satisfied, they could continue their march.
The truckers said Rustam Mallamagomedov, who had joined the Kuban farmers convoy, was beaten by police last night, August 22, and videotapes made on his mobile phone were erased,
Novaya Gazeta reported.
The videos showed how police were blocking cars and a parked group of protesting farmers and the truckers who supported them.
Mallamagomedov said that as he attempted to film a brigade of OMON riot police patrolling near the village of Dorozhny in Rostov Region and two police vans, police seized him, threw him to the ground, put handcuffs on him, and beat him.
Truckers from Dagestan and other North Caucasus republics make up the largest numbers of the truckers' protest movement.
At this point, there are more police vehicles than protesting farmers' trackers in the area, Novaya Gazeta reported.
Police blocked the long-distance truckdrivers -- another protest movement against road tolls -- from joining the farmers, Novaya Gazeta reported.
As they were preparing to leave Khimki, outside Moscow, for Krasnodar, a group of about 10 people in five trucks were stopped by police who took their documents.
Nadezhda Kurazhkovskaya, the only woman truck driver in the Khimki protest camp, told Novaya Gazeta (translation by The Interpreter):
"We have been held now over two hours, we are trying to explain that we don't have any procession, we just have a mass movement of citizens, there was a traffic jam on the Moscow Ring Road, so we were moving at low speed (like everyone), there is a recording on the dash cam, but they don't want to hear any evidence. At this point, a traffic policeman from Mitino Precinct has joined us and several non-governmental security men." 
Yelena Flippova, the press secretary of Association of Carriers of Russia , said:
"They are trying to slap us with charges of disobedience of police and with political calls, but we don't have any such calls on board the trucks. We especially consulted with linguists, and not a single formulation is a call, it is a just a statement of fact: 'We Pay Taxes, Where Are Our Roads?' that sort of speech, without a shadow of agitation or politics."
Here is a photo essay by Anna Artyomova, who has covered the protest for Novaya Gazeta.
Новая Газета
Тракторный марш кубанских фермеров на Москву
Фермеры отказались встречаться с губернатором Кондратьевым и прекратить тракторный марш на Москву. Читайте подробности в материале Анны Бессарабовой.
View full page →
The protesters are displaying the 1488 painting The Judgement of Cambyses by Dutch artist Gerard David, depicting the arrest and flaying of the corrupt Persian judge Sisamnes, which has often been used in Ukrainian and Russian opposition demonstrations to dramatize the concept of what could happen to corrupt judges.
Meanwhile, 600 coal miners in the Rostov Region have gone on hunger strike, protesting that they have not been paid back wages totaling 300 million rubles ($4.6 million) for more than a year.
The protest signs say "We Are Not Slaves" and "Give Us Back Our Money".
The Kuban farmers are the newest of these workers' protest movements that have gone on sporadically in some provincial regions for some years. Usually, authorities pacify them quickly with short-term measures to prevent the spread of labor unrest but they continue to protest as their basic demands are not met.
-- Catherine A. Fitzpatrick