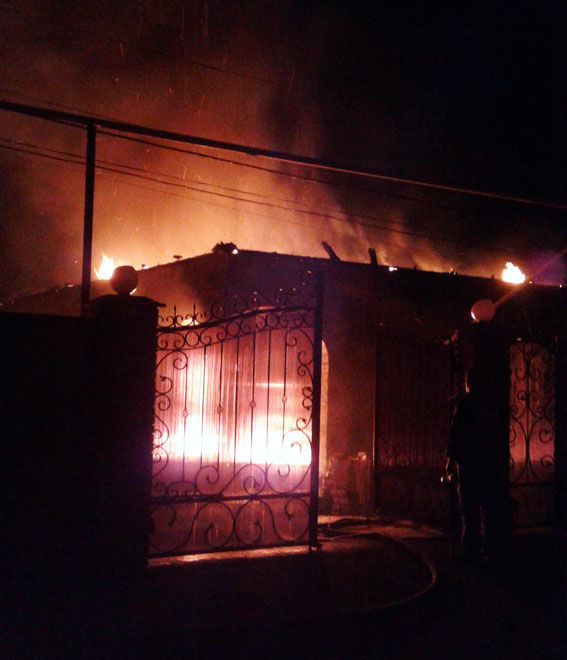 2 Ukrainian Soldiers Killed, 8 Wounded, Homes Burnt In Maryinka And Stanitsa Luganskaya
Video of fighting in the area last night:
Black Ledger Reveals Party Of Regions Made Payments To Larry King & Far-Right Svoboda Party
Serhiy Leshchenko, a Ukrainian MP and investigative journalist, has presented evidence that former President Viktor Yanukovych's Party of Regions made secret payments to the far-right Svoboda party and American news host Larry King.
The evidence comes from the infamous 'black ledger' of off-the-books payments from the Party of Regions, made between 2007 and 2012. After the Maidan revolution and Yanukovych's flight to Russia, the party lived on as the Opposition Bloc.
Leshchenko and Ukrainska Pravda's Anton Marchuk have published scans of excerpts from the ledger. Most of the payments in this scan are assigned to Paul Manafort, the chairman of Donald Trump's electoral campaign, who worked with Yanukovych for years. 
Several members of the Opposition Bloc told Ukrainska Pravda that Manafort continued to consult for the party post-Maidan. According to these sources, speaking on condition of anonymity, Manafort advised on a project for the Opposition Bloc last year, and, the online paper says, flew to Ukraine to meet with leaders of the party six times within the last year.
Amongst the other ledger entries can be seen a payment for $225,000 dollars, dated October 11, 2011, made out as an "advance for Larry King."
King is one of the most well-known faces on American television, having hosted the nightly Larry King Live interview show on CNN from 1985 until 2010.
Since 2013 he has hosted talk shows on the Kremlin-funded RT America channel, a move that chimes with his vocal enthusiasm for President Vladimir Putin 
RadioFreeEurope/RadioLiberty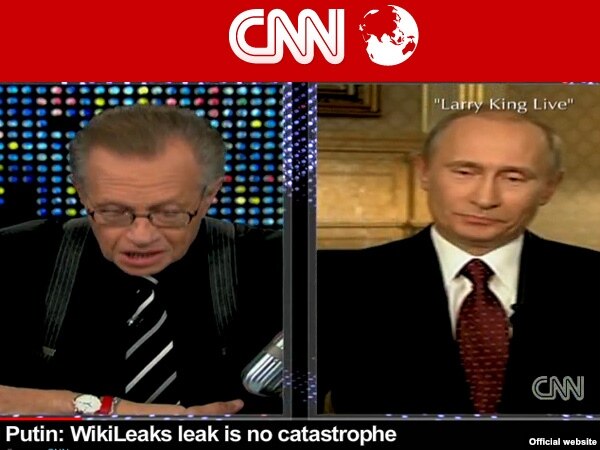 Putin Is King As Far As Larry Is Concerned
Does Larry King have a man crush on Russia's once and future president? If the television personality's public utterances are anything to go by, it would appear so. At an interview with Russia Today on October 5 -- the English-language mouthpiece of the Putin government -- King positively gushed about all the warm feelings that the Kremlin's strongman inspires in him.
View full page →
Speaking with Leshchenko at a press conference this morning, Ukrainska Pravda's editor-in-chief, Sevgil Musaieva-Borovyk, said that King had received the money for a sympathetic interview with Ukraine's then prime minister, Mykola Azarov. 
King praised Azarov, who would later play a key role in the violent attempts to repress the EuroMaidan protests, as a "straightforward and honest person" and said that he reminded him of former US President Jimmy Carter.
Kyivpost
Larry King: Azarov could have been successful US politician
Ukrainian Prime Minister Mykola Azarov is a straightforward and honest person, and would have been a successful U.S. politician, famous TV host Larry King has said. "He's a straightforward and honest person with a deep knowledge of world affairs, especially in the field of economics.
View full page →
On the same day that King gave his glowing evaluation of Azarov, it was announced that he had been hired as a public relations adviser by the Canadian Black Iron mining company. 
Black Iron then went on to launch a joint venture with Metinvest, Ukraine's largest steel and mining group, owned by oligarch and Party of Regions member Rinat Akhmetov.
The recipient of the payment designated for King was Yevgeny Geller, a Party of Regions MP from the Donetsk region who remains in parliament as an independent.
Ukrainska Pravda notes that he was considered the party's "cashier," and repeatedly appears in the ledger as the formal recipient of cash earmarked for third parties.
Geller was also one of the co-founders of the European Centre for a Modern Ukraine, the nominally independent non-profit organization run by the Party of Regions to organize lobbying efforts in the West, as discussed in a recent report from the Asscoiated Press:
The Big Story
AP Sources: Manafort tied to undisclosed foreign lobbying
WASHINGTON (AP) - Donald Trump's campaign chairman helped a pro-Russian governing party in Ukraine secretly route at least $2.2 million in payments to two prominent Washington lobbying firms in 2012, and did so in a way that effectively obscured the foreign political party's efforts to influence U.S. policy.
View full page →
The Centre's administrator, Inna Kirsh, and chief treasurer, Vitaly Kalyuzhny, also make regular appearances in the ledger.
Leshchenko also said today that another, $200,000 payment in the ledger was earmarked for the far-right Svoboda party, which was, nominally at least, one of the Party of Regions's most vociferous critics.
The MP called on Artem Sytnyk, director of the Ukrainian National Anti-Corruption Bureau (NABU), to report on any other payments made out to Svoboda that appear in the remainder of documents.
It has long been suspected that elements of Ukraine's far-right have received covert support from the ancien regime, which would have used the spectre of ultra-nationalism to compromise the opposition.
In 2014, Anton Shekhovtsov, an expert on Europe's far-right, wrote about the use of the far-right Ukrainian National Assembly to undermine the opposition during the 2004 presidential election:
In the run-up to the 2004 presidential election, which resulted in a dramatic stand-off between Viktor Yanukovych and Viktor Yushchenko, a certain Eduard Kovalenko, leader of the virtual far right party Ukrainian National Assembly (UNA), declared that he and his party would hold a march in support of Yushchenko as a presidential candidate. Yushchenko's office immediately replied that they never needed that support and did their best to distance from Kovalenko's sordid initiative. Yet Yushchenko's office could not hamper that march and, on 26 June 2004, Kovalenko proceeded:



According to Andriy Shkil, then the leader of the UNA-UNSO, the whole event was staged by Viktor Medvedchuk*, then the Head of the Presidential Administration (under President Leonid Kuchma), who was later involved in the electoral fraud in favour of pro-Russian Yanukovych which triggered the "Orange revolution". Medvedchuk was (and still is) also known for his close personal relations with Vladimir Putin who is the godfather of Medvedchuk's daughter.




Kovalenko's task was simple: by giving support to Yushchenko under the Nazi-like flags, he was expected to discredit the democratic candidate in the eyes of Western observers. 
Medvedchuk remains a powerful presence in Ukraine today, despite his close relations with the Kremlin (Vladimir Putin is his daughter's godfather). He has played a key role in negotiating the release of Ukrainian prisoners from Russian captivity and works as a mediator in peace talks with Russian-backed separatists in the Donbass.
Given the evidence of collusion between the Party of Regions and Svoboda in the past, it stands to reason that further investigation needs to be conducted into the party's post-Maidan activities. 
Although Svoboda found itself marginalised electorally after the revolution, it continues to play a provocative role in Ukrainian politics, the most infamous example of which was a protest rally outside parliament last year, during which two National Guard servicemen suffered fatal wounds from a grenade thrown by a Svoboda member.
Interpretermag
The Three Pins of a Deadly Grenade Near the Ukrainian Parliament
BROUGHT TO YOU BY RADIO FREE EUROPE/RADIO LIBERTY
View full page →
-- Pierre Vaux