Putin Reportedly to Visit Russian-Occupied Crimea Tomorrow
Russian media has been reporting leaked plans of President Vladimir Putin to visit Crimea tomorrow for a "working visit," says Novaya Gazeta.
The trip would follow the FSB's report August 10 claiming clashes occurred with "Ukrainian saboteurs" near the border of Russian-occupied Crimea and the Ukrainian mainland in which two Russian soldiers were reportedly killed.
On August 16, RBC cited
"two sources close to the Kremlin" and "one source close to the presidential representative of the South Federal District," where Crimea was recently incorporated by Putin, all saying that Putin was expected to visit Friday.
Putin visited Crimea in August 2015, and then again in March 2016 to inspect progress on the building of the Crimean bridge, Novaya Gazeta reported. On July 28, he announced major personnel shuffles, removing Sergei Menyaylo, governor of Russian-occupied Sevastopol in Crimea, and appointing him as presidential representative to the Siberian Federal District, and also to a seat on the Security Council.
A source close to the Sevastopol leadership said that Putin wanted to check up on his personnel changes there and ensure things were running smoothly.
According to the sources, Putin plans to visit the Tavrida (Taurides) Youth Camp run now by Rosmolodyozh, the Russian government youth agency, to see projects for young directors, producers and actors. This year, the government declared a "year of Russian cinema" and therefore it seems "logical" for the president to make this visit; in fact the program was even extended from 7 to 9 days to accommodate his visit, said a source. Rosmolodyozh could not confirm the president's visit.
Putin has made visits to the Seliger youth camp and also to its program Terra Scientia in recent years. A source close to the management of Seliger said a trip by Putin wasn't planned this year.
-- Catherine A. Fitzpatrick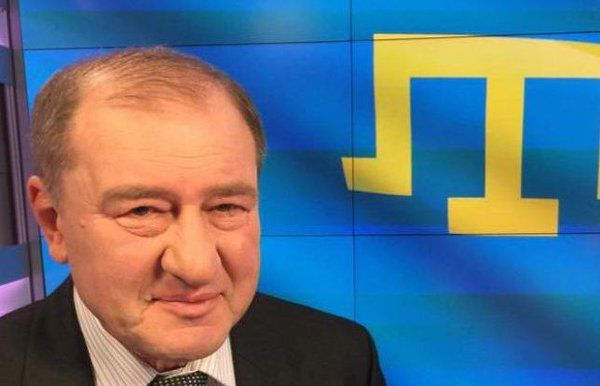 Occupying Authorities In Crimea Move Detained Tatar Representative To Psychiatric Hospital
The occupying Russian authorities have today transfered Ilmi Umerov, the deputy chairman of the Crimean Tatar Mejlis, to a psychiatric hospital.
Umerov was detained by the Russian Federal Security Service (FSB) in May.
He has been charged with "separatism," for opposing Russia's occupation of the Ukrainian peninsula.
Last Friday a judge in Simferopol ordered Umerov be sent for psychiatric examination at a hearing from which he was absent, having been hospitalised with suspected heart trouble.
QHA, an independent Crimean news agency, reported that the transfer of Umerov to a psychiatric facility is illegal as the court of appeals has not yet issued a judgement on an appeal against his transfer lodged by his lawyers. 
QHA said that Refat Chubarov, chairman of the Mejlis and a Ukrainian MP, reported today that FSB officers came to the hospital treating Umerov and demanded that he be discharged so they could transfer him.
Umerov's daughter, Ayshe, wrote on her Facebook page this afternoon that he has been moved to a psychiatric clinic in Simferopol.
His family has been barred from seeing him today and is awaiting a decision, apparently due tomorrow. Otherwise, they will have no contact with him for the next 28 days of his examination.
Ayshe wrote that she is particularly worried about her father's access to medication, which he needs to take for Parkinson's disease, hypertension and diabetes. All of his medication is now held by nurses on a separate floor who determine when he is allowed to take them.
Russia has a grim history of the use of psychiatric detention as a form of punishment. It was widely used in the Soviet era and has become more frequent again in the last two years.
-- Pierre Vaux
Ukraine Reports Dramatic Escalation Yesterday: 96 Attacks, 3 Soldiers KIA, 6 WIA
Shelling continued throughout the night, with Colonel Motuzyanyk reporting that 152 mm artillery was used to shell positions near Granitnoye (Hranitne in Ukrainian), east of Volnovakha:
Houses were reportedly struck in nearby Mirnoye:
RFE/RL's Ukrainian service, Radio Svoboda, filmed the aftermath of shelling in another settlement in this area, Novoselovka: