Russia Update: July 19, 2016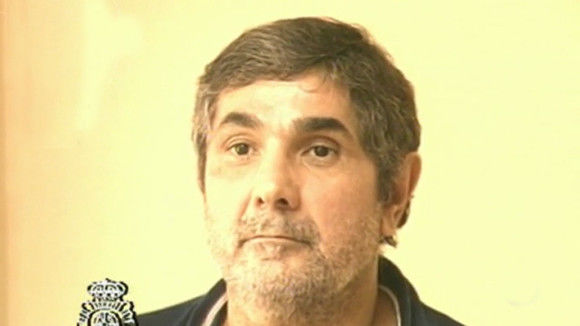 Investigative Committee Itself Searched, and Officials Accused of Bribe-Taking in Mafia Cases
The tables have been turned today as Russia's Investigative Committee is being searched  and a number of investigators have been detained, including the head of the Investigative Committee's (IC) own internal security department and its deputy head for Moscow,
Ekho Moskvy reports.
Aleksandr Drymanov, head of the IC for Moscow; Denis Nikandrov, first deputy head of the Moscow IC, and Mikhail Maksimenko, head of internal security for the IC have had their offices searched and have been detained for their alleged connections to underworld leader Zakhar Kalashov, better known as "Shakro the Young." Kalashov was
arrested last week and accused of extortion
of the owner of Elements, a Moscow restaurant.
"Today in the course of investigative actions, officials of the central office of the Investigative Committee of the Prosecutor Nikandrov has been detained in his office. He is suspected of crimes of office."
The source said documents were being seized from a number of offices.
RosBalt reported last week
, citing sources inside law-enforcement that the FSB has begun investigating a number of IC officials, after Andrei "Italian" Kochuykov, a mafia kingpin who was known as Kalashov's right-hand man, unexpectedly went free from pre-trial detention in June. Investigators had failed to send a request to extend his arrest. Nikandrov is accused of serving as Kalashov's protector in this incident and in general,
RBC reported
.
Kommersant
has written that Kalashov's gang is made up of former law-enforers, and police don't interfere.
Kalashov is currently being held under maximum security in Lefortovo, and is reportedly accused of paying a bribe of $1 million to spring Kochuykov,
RosBalt reported.
Allegations of corruption inside the Investigative Committee have been made before, notably in 2008 by former official Dovgiy, the Daily Beast reported. who identified V.P, Maksimenko, head of the Main Department for Personal Security, International Investigations and Physical Defense -- Maksimenko's boss -- and others involved in settling political scores and corrupt practices. He himself was then accused of bribe-taking -- by of all people, Niskandrov -- and imprisoned for five years but published his appeal to Dmitry Medvedev after his release.
Niskandrov also led the YUKOS investigation, and was involved in the case of illegal gambling that never game to trial, Kommersant reports. Ultimately, seven officials at the IC are under investigation, says Kommersant.
Responding to the arrests, anti-corruption campaigner Alexei Navalny wrote on his blog today:

"It isn't that we believed very much in the honesty of the IC officials, but this is over the top.

Many had been under the illusion that the IC are "poor politicians" but "honest detectives" who fight with real criminals. Well, they do fight...but on the same side.

After this, the entire IC needs to be dismantled and shaken out. Who can trust it now?"
-- Catherine A. Fitzpatrick 
AM Headlines: Medvedev Suspends Deputy Minister of Sports; Putin Will Dismiss Officials Named by WADA