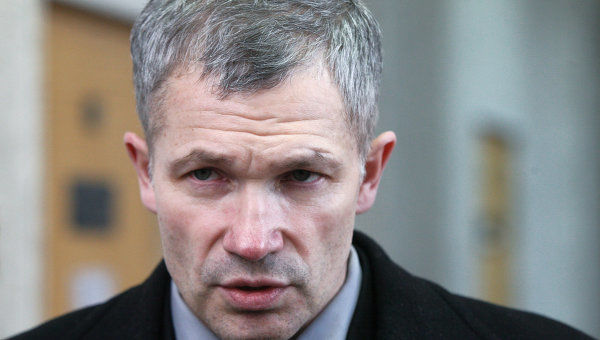 Russian Attorney Igor Trunov for Terrorist Attack Victims Appeals Revocation of His License
Igor Trunov, the prominent attorney for victims of a number of terrorist attacks in Russia including the Domodedovo Airport in 2011; the Moscow Metro in 2004, the Dubrovka Theater in 2002 and the Kashirskoye Highway apartment building in 1999, has appealed the stripping of his license by the Moscow Bar calling it "unfounded,"
Caucasian Knot reports,
citing
RIA Novosti.
Trunov said the qualification commission at the bar had found a "disciplinary infraction" July 12 regarding his actions that was in fact motivated by his exposure of corruption in the bar. He had earlier accused a number of lawyers of serving as middlemen between law-enforcement and unscrupulous clients.
He also said the bar commission had acted improperly in examining his civic activity outside of his direct professional duties, in violation of the law on the bar. 
His appear will be reviewed August 24. 
-- Catherine A. Fitzpatrick 
2 Dagestani Policemen Wounded in Shoot-Out with Militants
Unidentified gunmen opened fire in Derbent on a police squad when they were stopped for an ID check, RBC reported, citing Interfax.
Two policemen were wounded and the militants escaped, a source told Interfax.
Dagestan's Interior Ministry confirmed the fact of the shooting and said the law-enforcers had suffered superficial wounds, but did not specify if the gunmen had escaped. 
Police are still looking for the assailants' car, Caucasian Knot, a regional news service reported, citing TASS. 
A number of terrorist attacks have taken place this year in Dagestan in which both law-enforcers and militants were killed. 
.
Last December, ISIS took responsibility for an attack on the ancient fort in Derbent.
-- Catherine A. Fitzpatrick
AM Headlines: Russian Mafia Boss Arrested; 2 Dagestani Police Wounded in Shoot-out with Militants