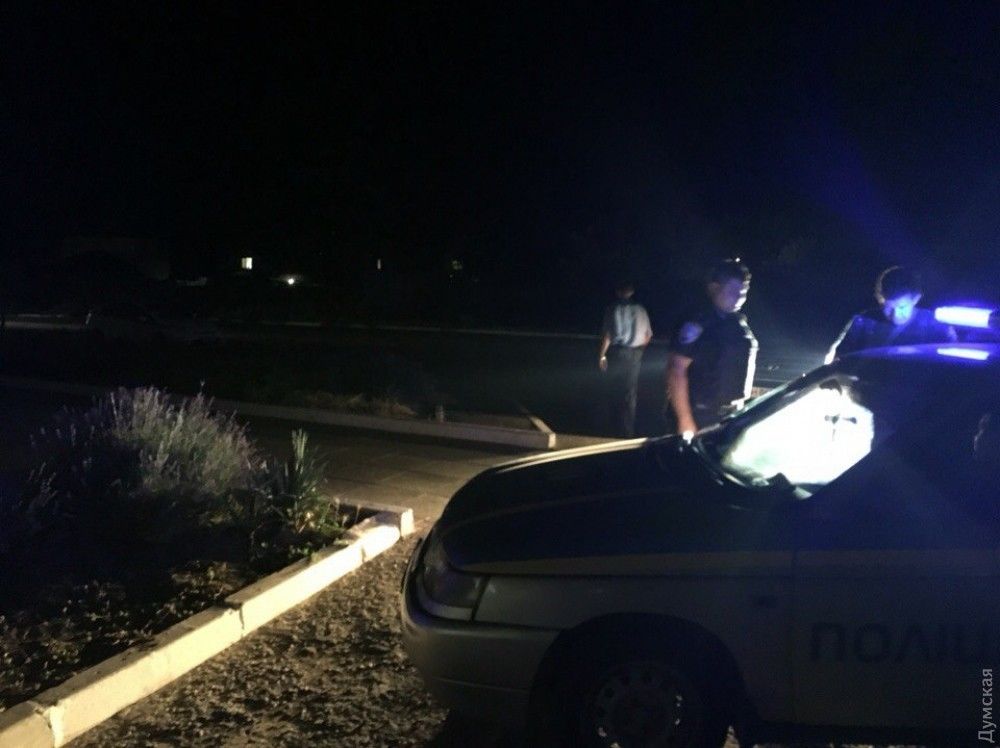 Batkivshchyna Council Leader Attacked In Odessa Suburb, Suspects Link To Chornomorsk Mayor
The chairman of the Batkivshchyna party faction in the Chornomorsk town council was wounded after two men opened fire on Vasily Bugaychuk and his family while they were walking home last night.
Bugaychuk told Odessa news site Dumskaya.net that they were on Parkova Street in the suburb south of the city, when two men jumped out of the back of a silver Daewoo Lanos car and began shooting with traumatic pistols.
"When the shooting began my wife and daughter fell to the ground. They let off two clips from the traumatic pistols at me, but I only got three deep wounds - to my legs and thigh. When they ran out of rounds, they climbed into the car and went off in the direction of Morska Street."
The council deputy was interviewed shortly after the attack: 
The attackers are still at large.
Bugaychuk said that he had noticed the same Daewoo car following him on a previous occasion. He has received threats and his own car was attacked with Molotov cocktails nine months earlier.
He suspects people in the circle around Chornomorsk Mayor Valery Khmelnyuk, who he has accused of involvement in organised crime and drug trafficking, may be behind the attack and the previous intimidation, complaining that police had not conducted any investigation into the mayor or his personnel following the earlier threats and attacks.
-- Pierre Vaux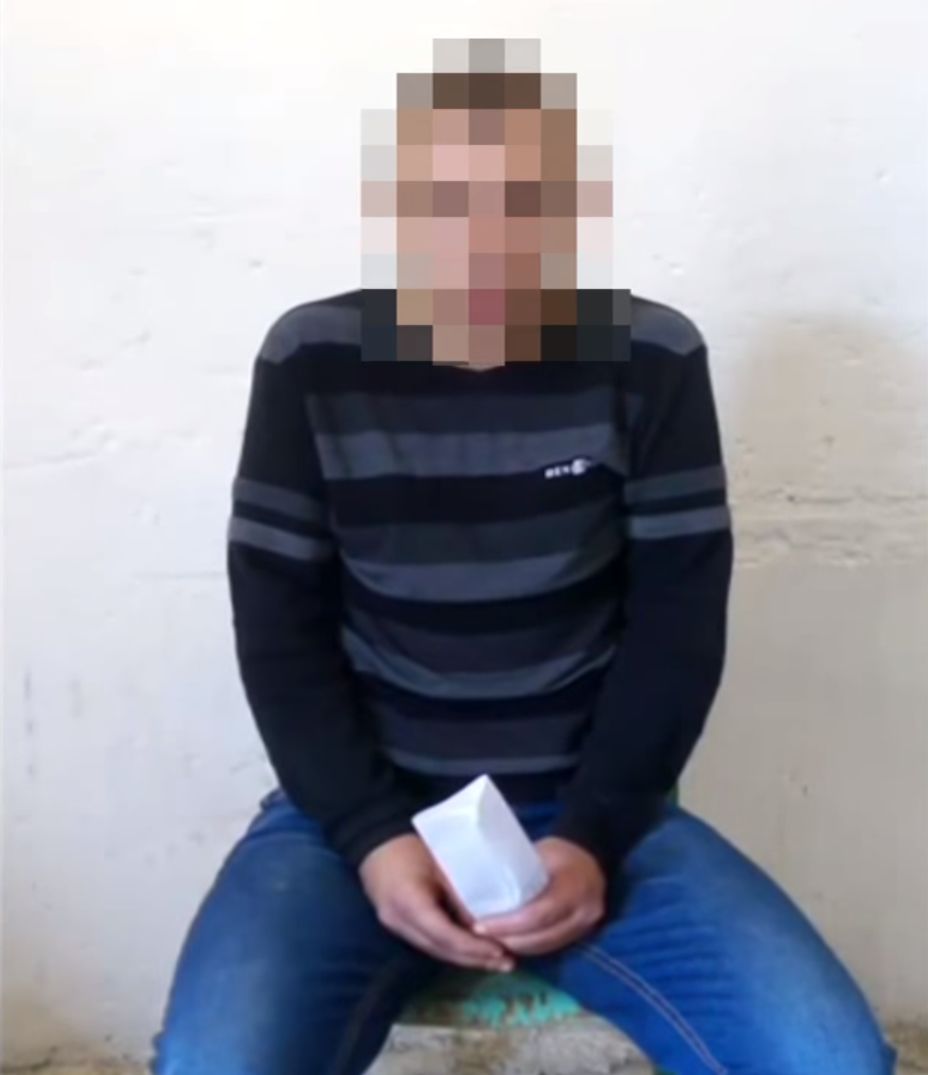 Ukrainian Security Services Claim To Have Detained Two Former Militants, One A Russian Citizen
The Ukrainian Security Service (SBU) claims today to have captured a former member of the notorious, Russian-backed Sparta Battalion.
Novosti Donbassa reports, citing the SBU press office, that the Ukrainian national was captured by SBU officers in cooperation with Ukrainian soldiers in a village in the Yasinovataya district, northeast of Donetsk.
According to the report, the detainee, a resident of Bakhmut (renamed this year from Artyomovsk) joined the Sparta unit, which took part in the assault on Donetsk Airport, in November, 2014.
The unnamed man left the paramilitary unit at the end of 2015, according to the SBU, because of a disagreement with the actions of its leadership. He then returned to living in government-controlled territory.
During the search, the SBU claims, a medal "for service in battle" and documentation relating to Russian-backed paramilitaries were seized, along with a "metal tag with information on his call sign, military unit number and blood group."
Meanwhile the State Border Service (DPSU) claims that a former member of another well-known paramilitary unit - the Vostok Battalion, surrendered himself to their personnel yesterday at a checkpoint in Maryinka, west of Donetsk.
According to the DPSU, the detainee is a citizen of both the Russian Federation and South Ossetia, the breakaway Georgian region that is occupied by Russian troops.
The unnamed 30-year-old man reportedly decided to voluntarily surrender himself at the Ukrainian checkpoint after being involved in stand-off with separatist police officers, during which he is alleged to have used weapons.
Yesterday, the Ukrainian military claimed to have captured two enemy fighters and killed another during a skirmish near Troitskoye, northeast of Donetsk. 
The dead fighter was named as Russian Natan Tsakirov, while one of the captives is also claimed to be Russian.
-- Pierre Vaux
Ukraine Reports Heavy Shelling Yesterday And This Morning - Military And Civilian Casualties
Following Sunday's dramatic spike in violence, Kiev reports that yesterday saw an overall reduction in the number of attacks, but the toll on soldiers and civilians has been even higher than in the previous 24 hours.
Two Ukrainian soldiers were killed, with four more soldiers and one civilian wounded.
Colonel Andriy Lysenko, military spokesman for the Presidential Administration, told reporters that both soldiers were killed by a MON-50 mine near the village of Slavnoye, south of Donetsk.
They have been named as Aidar Battalion members Yuriy Hurtyak and Yaroslav Komarov.
Of the other military casualties, Lysenko said that one had been wounded in Zaytsevo, north of Gorlovka, two in Avdeyevka, north of Donetsk, and another outside the nearby Butovka mine. 
The Donetsk Regional Administration reported today that a civilian resident of Mariupol, on the Azov coast, was hospitalised with blast injuries.
Mariupol news site 0629.com.ua reports that Irina Ponomareva, chief doctor at the hospital treating the victim, had been unable to say exactly where they had been wounded. 
According to this morning's ATO Press Center report from the Ukrainian military, Russian-backed fighters conducted 56 attacks yesterday.
The military claims that Ukrainian positions in Avdeyevka and Mayorsk, a village north of Gorlovka, had been shelled with 120 mm mortars. 82 mm mortars were used against positions near Avdeyevka, the Butovka mine and Zaytsevo.
Meanwhile the separatist-backed head of the local administration in the occupied southern fringes of Zaytsevo claimed today that at least 15 homes had been damaged by Ukrainian shelling overnight. 
To the west of Donetsk, the head of the municipal administration in government-controlled Krasnogorovka, Oleg Livanchuk, reported that that three shells had fallen on a school this morning.
In addition, Novosti Donbassa reports that Livanchuk's counterpart in Maryinka, to the south, reported that a shell had struck a residential building on Zhovtneva Street.
Military press officer Vitaliy Kirillov told the 112 television channel that the shelling of Krasnogorovka and Maryinka had been conducted with 82 mm mortars.
On the Azov coast, Kirillov reported that Ukrainian positions in the war-torn village of Shirokino had been shelled with 120 mm mortars, while those in Pavlopol, northeast of Mariupol, were hit with 82 mm shells.
Both Kirillov and the State Border Service (DPSU) report the use of reconnaissance drones over Ukrainian territory yesterday.
According to the DPSU, seven drone flights were recorded across the Donbass yesterday. Kirillov reported flights near Dokuchaevsk, on the Donetsk-Mariupol highway, and Talakovka, just outside Mariupol. 
In the Lugansk region, the military reports that 122 mm artillery and 120 mm mortars were used in attacks on Ukrianian forces near Novoaleksandrovka. Those near Popasnaya were attacked with guided anti-tank missiles and grenade launchers. 
The fighting continued this morning, with Oleg Sushinsky, spokesman for the ATO Press Center, reporting another 14 attacks between midnight and 6:00.
Sushinsky told 112 that Ukrainian positions in Nikolaevka Vtoraya, north of Avdeyevka, had been shelled with 152 mm artillery and 120 mm mortars, which were also used near Zaytsevo and Semigorye, north of Gorlovka. 
In addition, Sushinsky said that Russian-backed fighters had fired on Stantisa Luganskaya, northeast of separatist-held Lugansk city, with grenade launchers.
-- Pierre Vaux