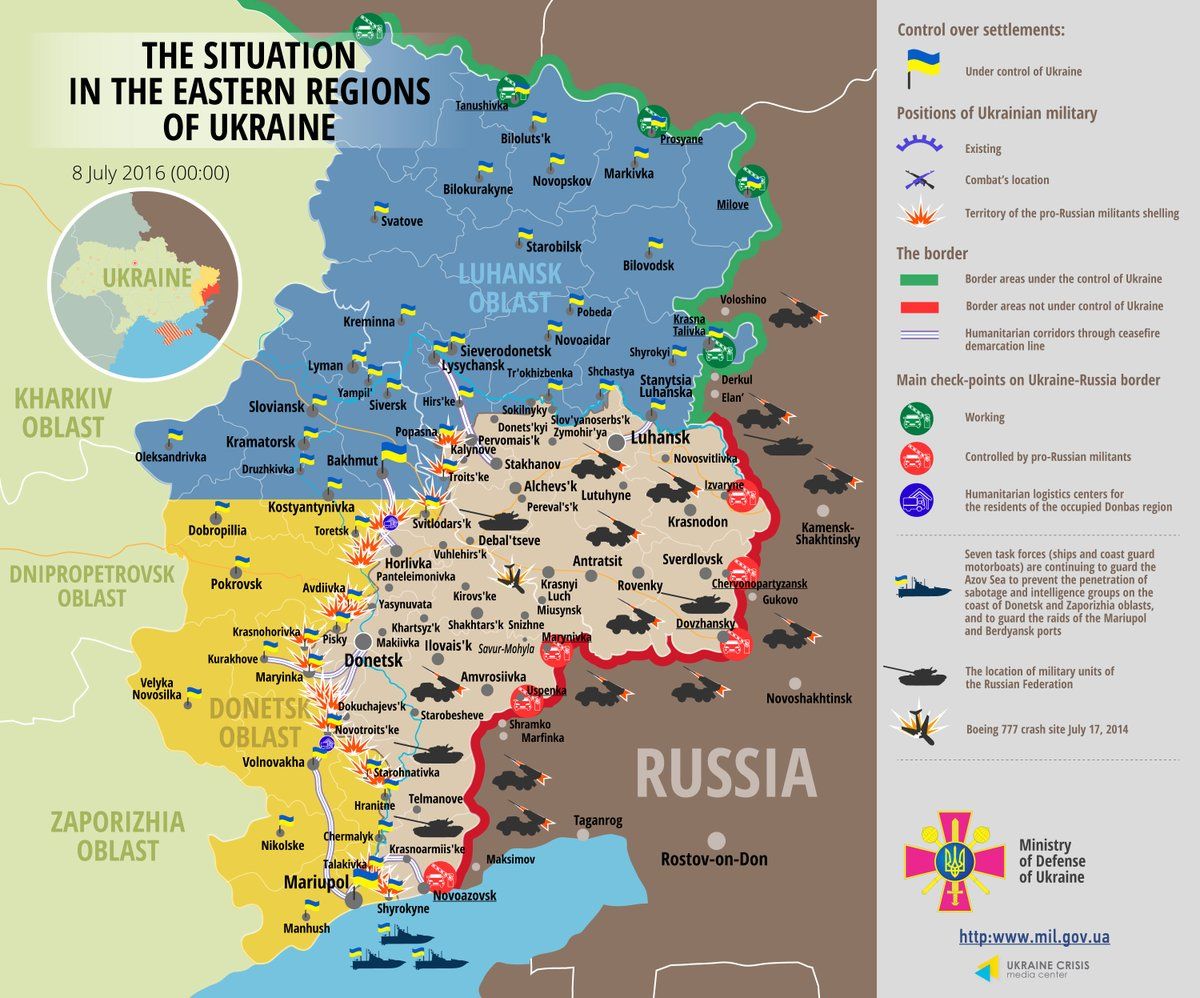 2 Ukrainian Soldiers Killed, 6 Wounded As OSCE Reports Dramatic Escalation In Fighting
Ukraine has reported that for the fourth consecutive 24-hour period at least two Ukrainian soldiers have been killed in the Donbass.
Colonel Andriy Lysenko, military spokesman for the Presidential Administration, told reporters today that two Ukrainian soldiers had been killed in the Lugansk village of Lopaskino when their minibus struck a landmine.
According to the Lugansk Regional Military-Civil Administration, the incident occurred at around 8:00 this morning. 
Six more Ukrainian soldiers were wounded yesterday- two near Luganskoye, one in Zaytsevo, two in Avdeyevka and one at the Butovka mine -- all as a result of mortar fire.
The Ukrainian military's ATO Press Center claimed this morning that Russian-backed forces conducted 56 attacks yesterday.
According to the report, Ukrainian troops in the Avdeyevka industrial park, one of the most dangerous areas of the front line, were shelled with 122 mm artillery and 120 mm mortars.
Mortars were also reportedly used in attacks near Novoselovka Vtoraya, to the north of Avdeyevka, as well as Zaytsevo and Luganskoye (Luhanske in Ukrainian), near Gorlovka.
To the west and south of Donetsk, the military reports attacks on Maryinka, Krasnogorovka, Slavnoye, Starognatovka and Shirokino.
Just outside Mariupol, positions near the village of Talakovka were shelled with 120 and 82 mm mortars.
One mortar attack was reported in the Lugansk region, near Novoaleksandrovka.
Alexander Hug, deputy chief monitor of the OSCE Special Monitoring Mission to Ukraine (SMM), reported today that there has been a dramatic escalation in fighting across much of the front line in the last week:
-- Pierre Vaux