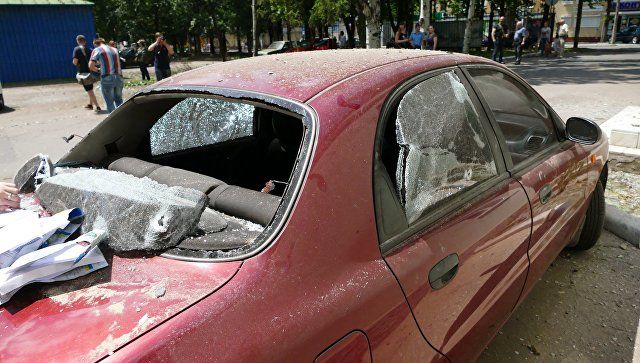 DNR Leader Zakharchenko Claims Blast Outside Hospital Was Attempt On Militant 'Motorola'
Aleksandr Zakharchenko, the leader of the self-declared Donetsk People's Republic (DNR), has claimed that a blast outside a hospital in the center of Donetsk city today was an attempt on the life of Arsen Pavlov, a separatist military commander better known by his nom de guerre of "Motorola".
The explosion took place in the car park outside the Donetsk Regional Trauma Clinic this morning. According to the pro-separatist Donetsk News Agency (DAN), there were no casualties, but the building housing the hospitals morgue and seven cars belonging to staff were damaged.
The cause of the explosion has not yet been determined but the Zakharchenko was emphatic that the incident had been an assassination attempt. 
The DNR leader said that the choice of location, given that, in his words, there are "plenty of other places one could blow him up," was "beyond all human understanding."
Motorola was reported as wounded in a training accident earlier this month.
Pavlov has been accused of murdering Ukrainian prisoners of war by those who survived DNR detention. A man identifying himself as Pavlov, whose voice indeed sounded like that of the militant commander, told the Kyiv Post last year that he had killed 15 prisoners of war.
the Guardian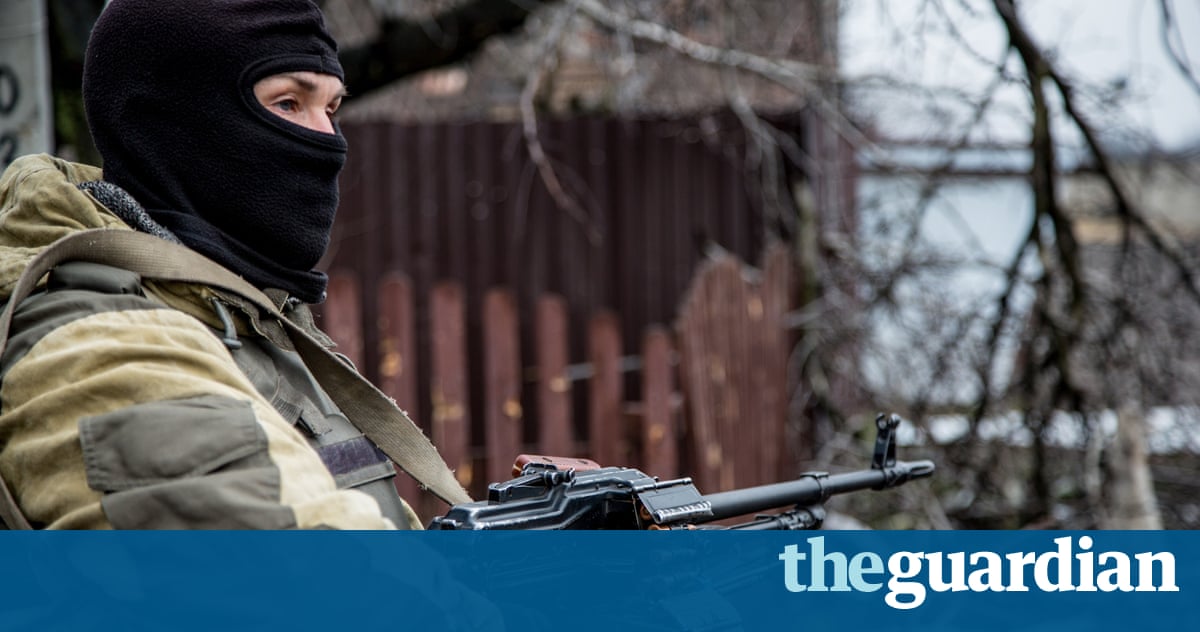 I killed 15 prisoners of war in Ukraine, claims Russian fighter
A Russian fighter has confessed on tape to killing 15 Ukrainian prisoners of war, which legal experts say could be considered evidence of war crimes if the authenticity of the recording is confirmed. The statement was made by Arseniy Pavlov, better known as Motorola, in a telephone conversation with a journalist on 3 April.
View full page →
-- Pierre Vaux
Ukraine Reports 50 Attacks - Heavy Shelling Throughout Night
The Ukrainian military claims that Russian-backed forces conducted 50 attacks across the front line yesterday.
According to this morning's ATO Press Center report, the biggest surge in fighting was seen to the west and south of Donetsk.
In the Mariupol area, Russian-backed fighters reportedly used mortars to shell Ukrainian positions near Shirokino, Lebedinskoye, Chermalyk and Talakovka, which, along with Vodyanoye, also came under fire from BMP infantry fighting vehicle cannons and anti-aircraft artillery.
On the highway to Donetsk city and to the west, positions near Novotroitskoye, Beryozovoye, Maryinka and Krasnogorovka were attacked with grenade launchers, heavy machine guns and small arms.
Reports of fighting on the highway continued this morning on social media: 
To the north of Donetsk, positions on the edge of Avdeyevka were reportedly attacked with self-propelled artillery, mortars, grenade launchers and machine guns, while those near Verkhnetoretskoye and Novoselovka Vtoraya were shelled with mortars.
This video from RFE/RL's Ukrainian service, Radio Svoboda, was published yesterday, showing Ukrainian troops in Avdeyevka coming under fire from 122 and 152 mm artillery: 
These videos record the sound of exchanges of fire in the north of separatist-held Donetsk. According to the description of the first, some shells were falling in the Grigoryevka area in the northeast of the city. Both outbound and inbound fire can be heard.
In the Gorlovka area, there were mortar, grenade-launcher and machine-gun attacks near Mayotsk and Zaytsevo, both to the north of the separatist-held town.
In the Lugansk region, military press officer Volodymyr Korniyaka told the 112 news channel this morning that a Russian drone was shot down at around 23:15 last night.
Korniyaka said that Ukrainian positions near Novozvanovka, Troitskoye and Novoaleksandrovka had been attacked with BMP cannons, mortars, grenade launchers and small arms.
-- Pierre Vaux