Russia Update: June 9, 2016
AM Headlines: Shoigu in Tehran; FSB Warns of Threat of Recruitment of Its Officers Due to Debts
The ruble is at 64.43 to the dollar and 72.90 to the euro. Brent crude is at 51.63.
The following headlines were taken from RBC, Novaya Gazeta, Vedomosti, and Interfax.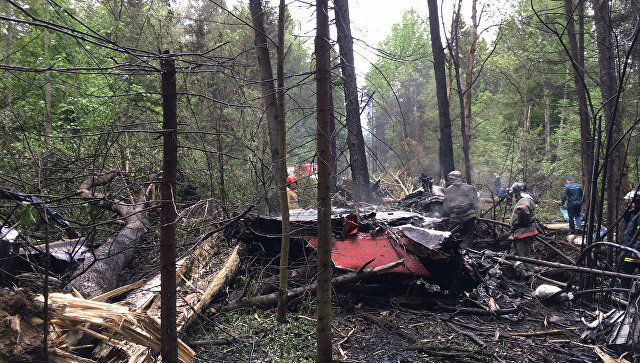 Russian MOD Confirms Pilot Killed In Su-27 Crash Near Moscow
The Russian Ministry of Defense has confirmed that the pilot of a Sukhoi Su-27 fighter that crashed near Moscow this morning was killed.
The state-owned RIA Novosti news agency reported that the body of the pilot was found near the wreckage of the aircraft, which was reportedly part of the Russian Knights display team.
TASS, another state news agency, released has released video of the crash site: 
According to the MOD, the aircraft, crashed while returning to an airbase. A commission from the Ministry is working at the site now.
A RIA Novosti correspodent reported that the jet had crashed around a kilometre from the nearest homes. 
-- Pierre Vaux
Sukhoi Su-27 Fighter Crashes Outside Moscow, Pilot Reportedly Killed
A Russian Air Force Sukhoi Su-27 fighter jet has crashed near Moscow this morning.
According to the state-owned TASS news agency, the aircraft crashed in woodland around 2 kilometres from the village of Muranovo in the Pushkinsky district, northeast of Moscow
This video, uploaded this morning, purportedly shows the plume of smoke rising from the impact area:
An unnamed source in the security forces told TASS that the pilot, Major Sergei Yeremenko, had been killed.
According to the source, the aircraft was part of the Russian Knights air display team. 
A little earlier TASS had reported that the aircraft was a MiG-29 and that two pilots had successfully ejected. The two aircraft are visually similar, although the Sukhoi is much larger.
According to TASS either pilot error or engine failure are being considered as possible causes.
-- Pierre Vaux
In Non-Binding Measure, French Senate Votes to Urge Government to Reduce Sanctions Against Russia
As expected, the French senate voted overwhelmingly 302-8 to urge the government to gradually reduce sanctions against Russia, RFE/RL reported.