Three Ukrainian Soldiers Killed Near Mariupol's "Sector M"
Unian.info reports that three Ukrainian reconnaissance soldiers have been killed near the coastal city of Mariupol, in what is often referred to as "sector M." 
Unian adds that there has also been heavy fighting near Donetsk, in Avdeyevka:
Meanwhile, eight paratroopers have recently been hospitalized from the Avdiyivka industrial zone. One of them, a 20-years-old soldier, is in the most serious condition as he was wounded in his head.
RFE/RL adds that this is part of a wider pattern of escalation seen within the last week:
Military spokesman Andriy Lysenko said on May 30 that fighting had intensified compared to a month ago and accused separatists of "actively using heavy weapons," including a Grad rocket launcher.

Lysenko said the latest clashes were reported around the separatist-controlled city of Donetsk and the government-controlled city of Mariupol on the coast of the Sea of Azov.

Ukrainian forces have suffered significant losses in eastern Ukraine in recent days. On May 24, Kyiv said seven soldiers were killed in fighting with separatists. On May 28, five more soldiers were reported killed.
Deputy Secretary of the National Security and Defense Council (NSDC), Mykhailo Koval, told a session of the Inter-parliamentary assembly of the Verkhovna Rada, the Seimas of Lithuania and the Sejm and the Senate of the Republic of Poland, that it is Russia's goal is to establish a land bridge to Crimea. According to Unian, Koval called for the establishment of an armed OSCE peacekeeping force in eastern Ukraine:
According to Koval, the task of the mission should be, in particular, the creation of a security zone along the border and to ensure full access of the Joint OSCE monitoring mission to all of its sites, access to the uncontrolled territories, as well as monitoring of the withdrawal of Russian troops and arms from the territory of Ukraine, and after this – of the elections in the temporarily occupied territory.
Unian also made it clear that the costs of this ongoing conflict are mounting: 

Unian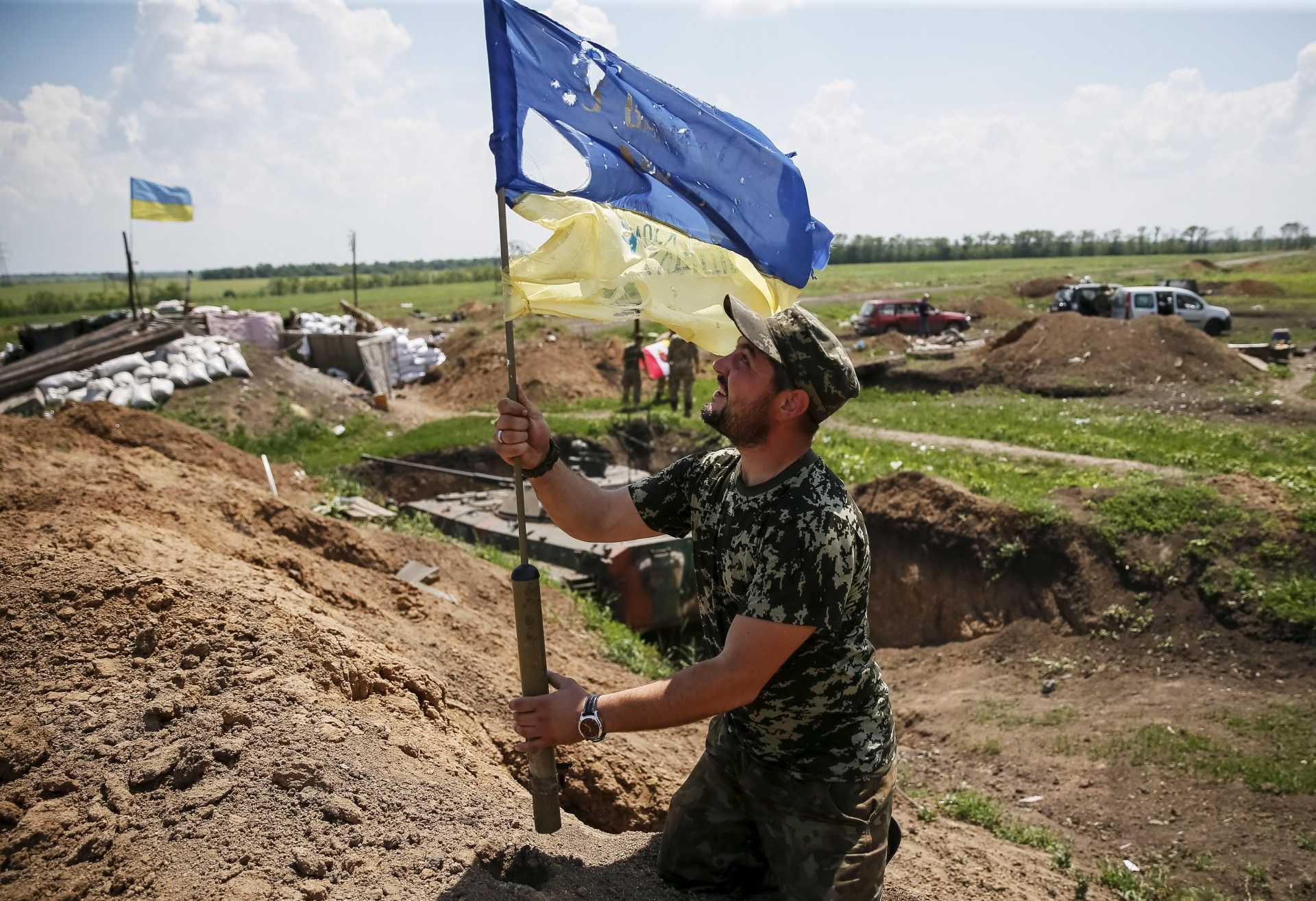 Updated death toll of Ukraine troops in Donbas: 42 KIAs, 350 WIAs since year start - NSDC
According to the First Deputy Secretary of the National Security and Defense Council of Ukraine Mykhailo Koval, who spoke at a meeting of the interparliamentary assembly of the Verkhovna Rada, the Seimas of Lithuania and the Sejm and Senate of Poland, 42 soldiers have been killed and another 350 wounded in eastern Ukraine since the beginning of 2016.
View full page →
-- James Miller