Ukraine Hires Former NATO Secretary General As Advisor
Anders Fogh Rasmussen, the former NATO Secretary General, has been hired by Ukrainian President Petro Poroshenko as an advisor. 
Associated Press reports:
Anders Fogh Rasmussen said on Twitter Saturday that he will do his "utmost to promote security, economic reforms and stronger EU ties."

A statement on Ukrainian President Petro Poroshenko's website did not specify on what issues Fogh Rasmussen might concentrate.

Fogh Rasmussen described the security situation in eastern Ukraine "alarming" on his Facebook page. Ukrainian forces have been fighting Russia-backed rebels in eastern Ukraine for two years and more than 9,300 people have been killed.
Reuters reports that Rasmussen has also pressed Ukraine to continue to reform:
Rasmussen said continuing the sanctions was the only way to exert pressure on Russia to stop supporting separatists fighting the Ukrainian army in the Donbass region and getting a ceasefire agreement to stick.

"I know from talks with politicians in Western capitals that their willingness to continue sanctions is also linked to the Ukrainian willingness to actually carry out comprehensive reforms," Rasmussen said by telephone.

"So my goal as adviser to the president would be to actually initiate a two-way street. Firstly of course in Western capitals I will argue that the Ukrainians have already carried out profound reforms."

"But on the other hand, I will also bring messages back to the president from my interlocutors so that the Ukrainian authorities clearly understand what is the priority in Western capitals," Rasmussen added.
Reuters UK
Progress on Ukraine reforms can boost case for Russia sanctions - Rasmussen
KIEV Ukraine will find it easier to persuade European Union countries to renew sanctions against Russia this summer if it shows progress in pushing reforms and tackling corruption, the former chief of NATO told Reuters on Saturday.
View full page →
Russia is not pleased at the appointment, to say the least. The Guardian reports:
MPs in Russia, which has viewed Nato's eastward expansion as a security threat, were quick to speak out against the appointment. "This is of course in large part a gesture, but it's a gesture that will be backed up by actions. And it's a hostile gesture," Leonid Kalashnikov, deputy head of the foreign affairs committee in Russia's lower house of parliament, told Interfax.

Konstantin Kosachyov, head of the foreign affairs committee in the upper house of parliament, called Rasmussen's appointment a "ostentatious show" with no "military or even practical purpose". He likened it to Ukraine's appointment of the former Georgian president Mikheil Saakashvili, who is now governor of Odessa, and other foreigners.

"All this buffoonery serves one goal: to keep Ukraine in the centre of attention with its western partners at any cost," Kosachyov said. "Because if this attention weakens, and they suggest that Ukraine engage in solving its own problems and no longer blame Russia or the 'difficult legacy of the past', it will be like death for the Kiev regime."
the Guardian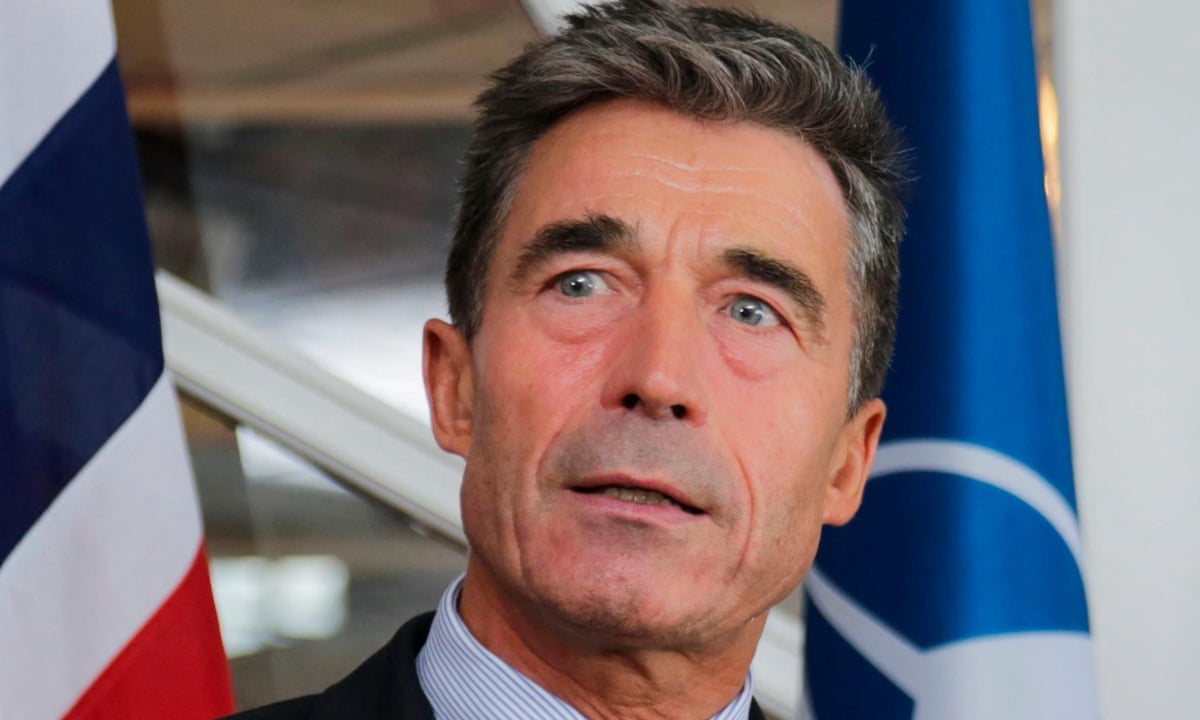 Russia derides Ukraine's hiring of ex-Nato chief
Ukraine's president has appointed a former Nato secretary general as a special adviser, drawing a derisive reaction from Russia. Petro Poroshenko announced the appointment of Anders Fogh Rasmussen, the former prime minister of Denmark who was Nato secretary general from 2009 to 2014, on Friday.
View full page →
Meanwhile, fighting continues in eastern Ukraine. According to presidential administration spokesman for the Anti-Terrorist Operation Colonel, Andriy Lysenko,, one Ukrainian soldier has been killed in the last 24 hours in a firefight near the coastal city of Mariupol. Unian.info also reports that the commander of the 72th mechanized brigade was killed in combat:
At the same time, a military journalist Aleksandr Shulman wrote on Facebook that the battalion commander of the 72th Separate Mechanized Brigade Andriy Zhuk whose nom de guerre was Mowgli had been killed as a result of a firefight with an enemy sabotage and reconnaissance group.

Unian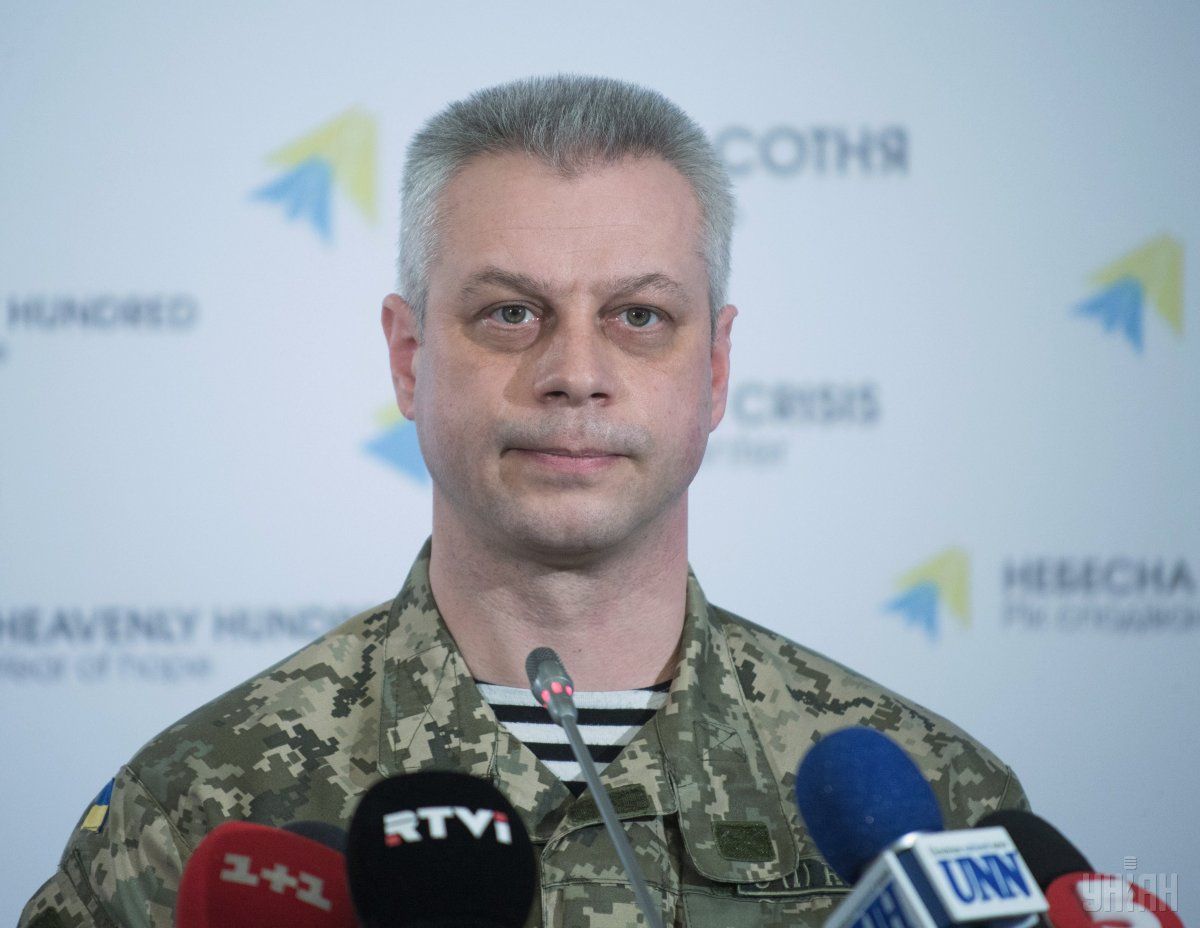 One Ukrainian soldier killed in Donbas in last day
"In the last day, we lost one Ukrainian soldier as a result of military clashes. No soldiers were wounded. It happened in the Mariupol sector during a firefight with an enemy sabotage and reconnaissance group that was trying to penetrate into the rear of our military, but was spotted in time and repulsed," the speaker said.
View full page →
-- James Miller