Russia Update: May 10, 2016
Hizb-ut-Tahrir Recruiter Detained in Moscow
Police along with the Federal Security Service (FSB) detained a resident of the Russian Federation's republic of Tatarstan who has been wanted by federal authorities for recruiting Russian citizens to fight in Syria and Iraq. He was returned to law-enforcers in Tatarstan. 
As Jamestown has reported
, the Russian government has been cracking down on Hizb-ut-Tahrir, a group which advocates the establishment of a Caliphate and sharia law, which is banned in some European countries but not in others as its relationship to violent jihad is not always established.  Some Hizb-ut-Tahrir members who have been arrested have been placed on political prisoner lists by Russian human rights groups.
A dozen Tajiks were arrested last week who were claimed to be preparing a terrorist attack on the Victory Day celebrations May 9. But some were let go, some deported and just 4 arrested in the end.  
-- Catherine A. Fitzpatrick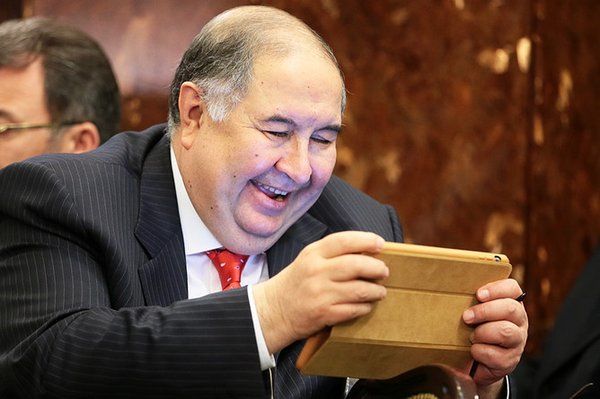 16 of Russia's Billionaires in Panama Papers; Novaya Gazeta Advocated Not Opening All Files
Russian journalists are continuing to delve into the Panama Papers database which was opened yesterday, indicating of Russian offshore companies.
Ukrainian parliamentarians are also demanding more information on President Petro Poroshenko's links with an offshore company revealed by the Panama Papers.
Roman Anin, head of the investigative department at Novaya Gazeta who was involved in the Panama Papers from the start through the International Consortium of Investigative Journalists (ICIJ), writes of a dispute within ICIJ about whether to open up the files.
Amin advocated keeping the cases closed due to what he described as a difference in attitudes between East and West regarding the issue of offshores themselves. He said journalists from Western Europe and the US advocated opening the database because their governments were passing stricter laws to prevent tax-dodging which was making it harder to use offshores. Owning an offshore company, even if legal, was perceived by them as something suspicious if not unethical. Many of the clients of Mossac Fonseca, the Panama law firm from which the files were leaked, were either fraudsters or people with dubious reputations, says Amin.
Meanwhile in Eastern Europe, the attitude toward offshores was different. While the Russian government also proclaimed a "de-offshorization" campaign, this didn't stop many of the friends of government leaders from registering new companies in the British Virgin Isles, Seychelles, or Panama. It was no news to Russian journalists that Russian citizens had the highest number of offshore companies in the Panama leak. But Amin insisted that most of them represented medium business people who "for understandable reasons" did not trust the Russian legal system or other institutions to protect their businesses. Their offshores were "not for the good life but one of the few opportunities to protect their property."
So these people would be harmed by the exposes, reasoned Amin, since they were hiding "not from the government but from raiders (although in Russia increasingly these words are synonyms)." Therefore many reporters from Eastern Europe, including Novaya Gazeta, advocated releasing only those files related to officials, politicians, known criminals, or those whose cases represented a public interest. But even so, most of the journalists advocated opening up the files which would become a valuable source for independent regional publications in Russia which specialize in local corruption. Amin cautioned that the Panama leaks were only a launching point for real investigation and said ICIJ and Novaya Gazeta were prepared to help.
As we reported yesterday,
Slon
has already published the names of some figures close to President Vladimir Putin such as the Rotenberg brothers.
RBC
has published an article today
noting that 16 Russian dollar billionaires were in the Panama files, but most of them ceased their activities in these firms in 2014-2015. There are a total of 50 of such offshore companies, 47 of which were registered in the British Virgin Isles, 2 in the Bahamas and 1 in the Seychelles. Most acquired the status of "inactive" from 2013-2015 or closed; only 20 remain active. 
Slon reposted the article with a tweet depicting Uzbek-born Russian business Alisher Usmanov, the chief shareholder of USM Holdings, taken in 2014, smiling broadly as he looked at a tablet. With a fortune estimated at $14.7 billion, Usmanov is one of "200 Richest Russians" on the Forbes list and held first place for three years running but moved down to the number 3 spot due to the weakening ruble and world iron prices and was replaced this year by Leonid Mikhelson of Novatek.
RBC says there are 11 files "showing an individual with the same name as Usmanov," indicating 15 offshore companies. Other names that match those of known wealthy individuals in Russia are Aleksandr Svetakov, who owned 11 firms at one time, 5 of which were registered in the British Virgin Isles. As Slon mentioned yesterday, 3 firms registered to the Rotenbergs continue to function.
Also figuring in the files are Dmitry Ananyev, co-owner of Promsvyazbank; Dmitry Pumpyansky, chairman of the board of the Trubnaya Steel Company; Vasiliy Anisimov, Usmanov's partner in Metalloinvest; Igor Altushkin, head of the Russkaya Media Company; and Andrei Rappoport, an investor. Others include German Khan of Alfa Group with 3 offshores, 2 of which still operate; and Vladimir Skocha, father of the State Duma deputy Andrei Skocha and nominal shareholder of his shares in USM Holdings and the Vnukovo Airport, with a total of 8 shares.
The name of Ruslan Baysarov, general director of the Tuva energy Industry Corporation (TEPK), who is number 89 on the Forbes List for 2016 with nearly a billion dollars in estimated wealth, was also in the list. 
RBC sent inquiries to all of them and is waiting for replies. Representatives of the Rotenberg brothers, Oleg Deripaska and Andrei Rapoport, said they had no comment; Skocha was traveling.
The journalists haven't attempted to explain why so many of these companies were already closed by the time of the Panama leaks. Did these wealthy Russians have intelligence that they were exposed and that a leak may be coming even two or three years before it happened? What is more likely is that they took measures to protect themselves when President Vladimir Putin launched his "de-offshorization" campaign in 2013. Metalloinvest was among those firms that announced that they would stop using offshores.
Putin's new regulations included a 30% tax increase for those who registered companies offshore and refused to show the beneficiaries, with a pledge to return the funds if the beneficiaries were revealed -- a concept that sounded as if it might itself invite fraud. Andrew Bowen, writing for The Interpreter in 2013, said the campaign was more authoritarianism in disguise. Donald Jensen, writing for the Institute of Modern Russia, explained that Putin's campaign was also designed to protect those who might wind up falling under the Magnitsky Act:
Putin had several motives behind his campaign.  First, he wanted to send a population increasingly dissatisfied with his leadership the message that the Kremlin was fighting corruption. (Indeed, by the time of his speech, Putin had already moved against former Defense Minister Anatoly Serdyukov on corruption allegations.)  Second, as political analyst Tatyana Stanovaya has pointed out, Putin wants legal weapons to use against an elite he increasingly does not trust.  (There is thus little doubt he would use a foreign asset ban selectively.) Third, Putin's call for the repatriation of assets would give legal cover to highly placed allies in his entourage, such as Deputy Prime Minister Igor Shuvalov, who may be vulnerable abroad to corruption charges, especially in the wake of the Magnitsky Act. Finally, as a leader who has become more nationalistic, Putin wants to require Russian officials to bring their money home from the West which is seen as increasingly hostile.
Last year, a pro-Kremlin blogger said Putin was failing at the effort because after some lobbying by the business community he ended up conceding that offshores could be recognized and authorized the legalization of irrevocable trusts.
In February, as we reported, Putin cautioned against new efforts to privatize state companies if they lead to offshorization and Moscow News reported that a quarter of Russian wealth would remain offshore as business people did not trust the government, particularly during the instability brought by the war on Ukraine.
-- Catherine A. Fitzpatrick 
AM News: Fires Destroy 11,000 Hectares in Russia's Far East; Viktor Ivanov Dismissed from Security Council