Russia Update: April 20, 2016
Barvikha Elections Canceled by Local Officials; Navalny's Lawyer Zhdanov Who Exposed Fraud Searched
Slon reports, citing Interfax, that the local elections commission has called off elections in Barvikha, a prestigious suburb of Moscow where government leaders make their homes and the opposition took a stand to expose fraud.
But Ivan Zhdanov, an opposition lawyer who works for Alexey Navalny's Anti-Corruption Found, active in exposing fraud in Barvikha, is now himself targeted by authorities as his home, his mother's' home and an apartment he rented in Barvikha were searched today, RBC and Novaya Gazeta reported.
Translation: Ivan Zhdanov, main lawyer for the FBK [Anti-Corruption Fund] @IoannZH is having his home searched. His mother's, too. That's the return fire for Barvikha.
Translation: Ahhh, my case is being investigated by five investigators from the Main Investigative Directorate [of the Interior Ministry]
Yesterday as we reported, some of the opposition candidates, associated with Alexei Navalny's Anti-Corruption Fund, withdrew their names from the ballot, citing "rubber home" fraud, a term used to indicate signing up multiple persons with registration permits at the same address in order to make them eligible for voting. As it happened, Zhdanov decided to remain on the ballot.
Candidates who can gather 10 support signatures in such town council elections may get on the ballot.
The opposition activists, including Georgy Alburov of the Anti-Corruption Fund's investigative department and said that a local United Russia party businesswoman registered dozens of Tajik workers at her home and then bussed them to the polls for early voting.
Earlier this week, the activists met with Ella Pamfilova, head of the Central Elections Commission, a liberal recently appointed by President Vladimir Putin to manage the September parliamentary elections, but her pledges to investigate seemed ineffective to the opposition group.
Today, the Territorial Elections Commission for Odintsovo, a district in the Moscow Region, said they were canceling elections and would likely reschedule them on the Unified Election Day in September. They claimed that the opposition exposes were not related to the decision; meanwhile 4 of 5 opposition candidates withdrew from the ballot, although some officials, including Pamfilova herself, said it was too late for that -- a claim the opposition indicated exposed her lack of knowledge of the local regulations.
-- Catherine A. Fitzpatrick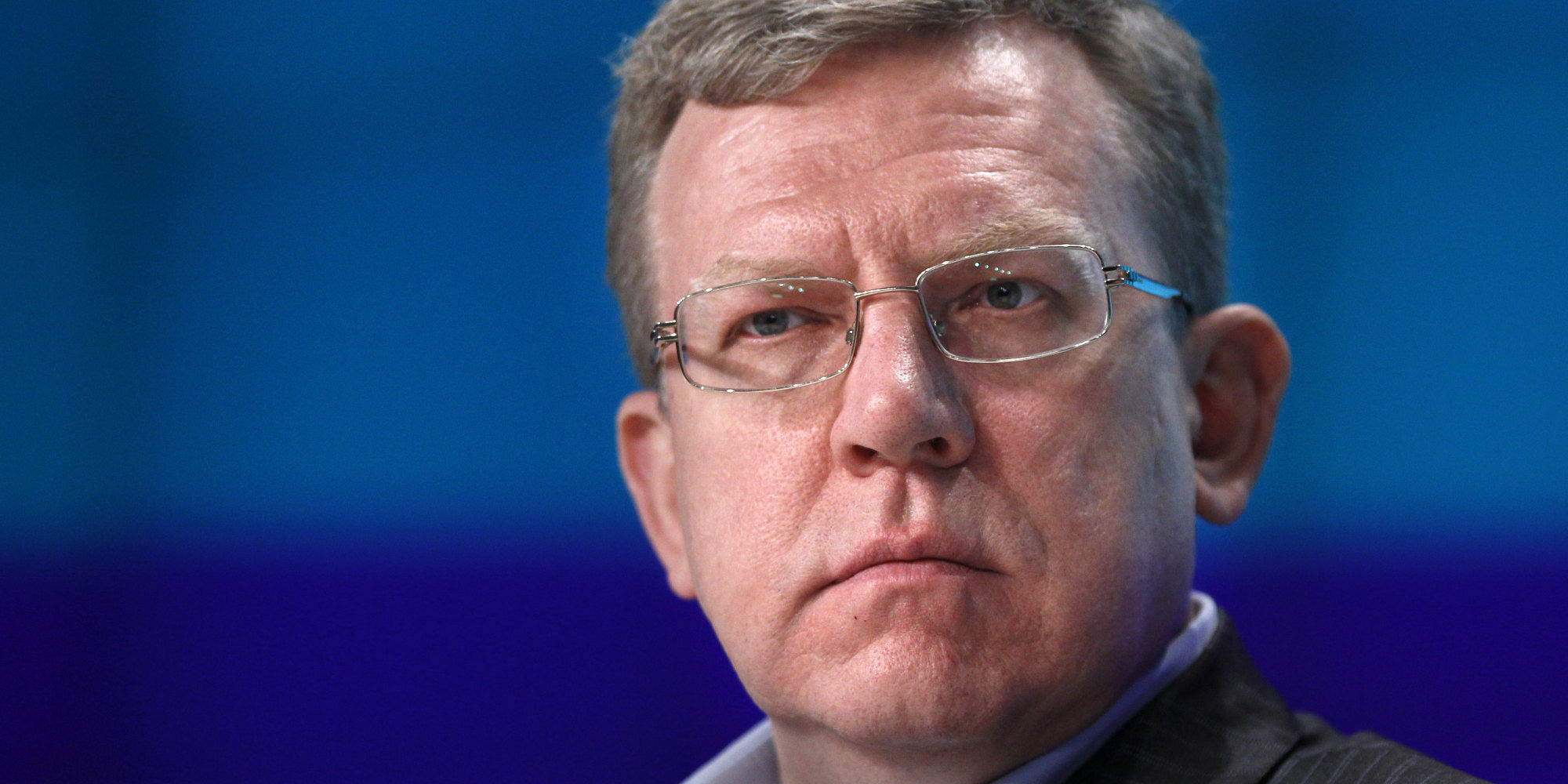 Former Vice Premier and Ex-Finance Minister Kudrin Accepts Putin's Proposal to Serve in Center for Strategic Research
Former vice premier and ex-finance minister Aleksei Kudrin has agreed to take a position in the Center for Strategic Research,
Interfax reports.
  RBC
reported this story four days ago
. The CSR, a non-commercial organization, advises the Kremlin on the economy.
"An offer was made to me, I already gave my consent, now the confirmation procedures are under way," said Kudrin, noting that he would direct the CSR's council, but another person whose name was still to be announced would serve  as president of the council.
He said the CSR Fund would convene in a few days under its current president, Vladimir Knyaginin, and the chairman of the CSR Fund's board, Vladimir Mau, 
Kudrin's installment appears to be a sure thing given that President Vladimir Putin mentioned the appointment during his marathon call-in show last week (translation by The Interpreter):
"We agreed that he would actively work in the experts' council under the president and perhaps will be one of the deputies [head--Interfaxt] of the council."
Putin called Kudrin "one of the rare useful experts" and said that the CSR was "one of the platforms for effectively working structures" which will be involved in long-term strategic development after 2018.
Putin said Kudrin "for a long time refused to work in administrative bodies" but "now I see his position has somewhat changed."
Rumors of Kudrin's possible offer of a job in the Kremlin have been circulating for months. As we reported, in December, Gazeta.ru said Kudrin might leave his position as the head of the Committee of Civic Initiatives which has been critical of the government and take some kind of advisory role on the economic crisis:
According to one scenario, he may be asked to serve as first deputy head of the administration along with long-time Kremlin official Aleksei Gromov who has served since the Soviet era, and Vyacheslav Volodin, who was apppointed deputy prime minister and government chief of staff in 2010.
Both Gromov and Volodin are said to be opposed to the alleged appointment of Kudrin.

According to another scenario, Kudrin will be made advisor to the president where he will be situated "between two fires" -- conservative Sergei Glasyev and Andrei Belousov, another aide assigned to the economy. "He won't go for that because then he can't do anything," said the sources.

Another option might be to create a "presidential center for reforms" where Kudrin will serve, although a similar body already exists, the Academy of Domestic Economics and Government Service headed by Vladimir Mau; there is also the Higher School of Economics which is now closer to the Kremlin and headed by Yaroslav Kuzmin since Sergei Guriev, a liberal critic left Russia.
Kudrin who was credited with a number of measures that stabilized the economy, some of them unpopular, then left the government in 2011 after a conflict with then-president Dmitry Medvedev over "redistribution of powers in the Finance Ministry," said the Moscow Times at the time.
But the Wall Street Journal and some Russian media said he was fired after a public reprimand from Medvedev who complained that he was airing his grievances in public.
Kudrin is not being named to a position commensurate with his previous job as a minister, and is not being employed in the inner sanction of the presidential administration where perhaps it is true that Volodin and Gromov and/or others oppose him.
While some analysts will see this move as an indication of some "liberalization" of the Putin regime, possibly to help end sanctions or encourage Western investors, it's important to see another aspect of it -- making liberals and critics responsible for economic reform, so that public ire is aimed at them -- as with Ella Pamfilova, who was made head of the Central Elections Commission and yesterday was asked to step down by prominent opposition figures over a flawed election in Barvikha -- which led to cancellation of the poll.
WSJ
Russia Ousts Finance Chief
News Corp is a network of leading companies in the worlds of diversified media, news, education, and information services. Kremlin Veteran Kudrin Removed After Delivering Slapdown to Medvedev; Losing 'Pillar' of Economy MOSCOW-In a rare public dustup among Kremlin officials, Russia's president forced out the country's finance minister on Monday, dressing him down before state-run television for taking a stance against his policies.
View full page →
-- Catherine A. Fitzpatrick 
National Anti-Terrorist Committee Mulls How to Take Over Encrypted Internet Traffic and Services Such as Firechat
RBC reports
that The
National Anti-Terrorist Committee
, a coordinating body of Russia's law-enforcement and government chaired by the Federal Security Service (FSB) director Aleksandr Bortnikov, has created a working group to discuss regulation of encrypted Internet traffic according to Aleksandr Zharov, head of Roskomnadzor, the state censor.
Zharov is chairing the working group which was also joined by heads of all the siloviki (force ministries), the Ministry of Economic Development, the Ministry of Communications and experts from the Russian Association of Electronic Communications (RAEK).
The group has been in talks since February 2016 under the aegis of the Russian Security Council and is to present a report by July 1 of this year on its findings, said Vadim Ampelovsky, head of Roskomnadzor.
Karen Kazaryan, the chief analyst for RAEK, said encrypted traffic makes up between 30-50% of all Russian Internet traffic, much of it through the https protocol, used by sites ranging from banks to Facebook.  
By contrast, Google experts say encrypted traffic worldwide is more than 75% and 81% in Russia. About 50% of the traffic through Russia's leading long-distance telephone provider is encrypted, said a representative of the state company. Back in February, Zharov had given a figure of 15% of traffic encrypted in 2015, which may increase to 20%.
It's hard to believe the FSB doesn't know more precisely just how much encrypted traffic there is, especially as in some political cases they have arrested people merely for using circumvention programs. Like the FBI, the FSB may not be able to penetrate strongly-encrypted traffic, but either they are being vague on the percentages of such traffic in general for security reasons or they really have trouble defining and quantifying it. Said Zharov (translation by The Interpreter):

"The reference is to encrypted traffic whose role is growing, about traffic compression, both legal, which is applied in browsers and other programs [as well as illegal] in other home-made methods of circumventing blocks -- proxy-servers, anonymizers and so on."
He said the "introduction of a unified system of encryption" was being discussed "so as to understand what is happening inside encrypted traffic."
The group's participants say this can be done "with various encryption methods which are applied -- to certify them, license them, and restrict the number of encryption schemes."
In tackling this issue, the Russian government will have to address end-to-end encryption programs that in fact emerged from their own technology milieu, like Telegram, a messaging system created by Pavel Durov, a Russian citizen who founded the most popular social network, VKontakte, but then fled Russia after selling his shares. He complained about state demands on him to turn over users data such as from Ukrainian and Russian opposition groups.
The Russian FSB, in collusion with Russian telecoms and state TV, frequently hack opposition figures' communications and then attempt to discredit and embarrass them in national media. Recently opposition Parnas leader Mikhail Kasyanov and federal council member Natalya Pelevina found their intimate meetings and talks in a special feature on NTV, then their party's site was hacked and Parnas' email and Whatsapp communications were reportedly leaked. It is not clear how Whatsapp was accessed.
Durov as well as the makers of Whatsapp have come under criticism for making it possible for terrorists such as in the Paris and Brussels bombings to communicate beyond the reach of law-enforcement. In the US, court battles were fought over the FBI's right to examine the iPhone of the San Bernadino terrorists; ultimately the FBI dropped its demand on Apple and hired an Israeli firm to hack the iPhone, although they continue to demand access other phones in other cases. 
In the US and Europe, privacy and rights campaigners as well as the court systems in some instances have contested law-enforcement demands citing privacy and freedom of speech concerns; in Russia, such activists are few in number and they don't have IT professionals and industry associations like RAEK -- which is in the working group -- on their side.
Aleksandr Venediktov, editor-in-chief of Ekho Moskvy, whose independence has increasingly been challenged, has organized meetings between Russian officials and Internet business people to make the point that a free and unrestricted Internet is good for business, not just democracy. But President Vladimir Putin meets personally with such figures as well, and they depend on him for their very survival. When Putin criticized Yandex, the Russian search engine, for having a foreign board member and implied the global Internet was "controlled by the CIA," Yandex's shares fell dramatically by the billions.
It will be interesting to see how Russia solves this problem both legally and technically, but it's important to remember the Kremlin already has all ISPs required by law to submit to filtration by SORM, the FSB program to monitor Internet traffic, and to retain and turn over customer data on demand. 
A law passed last year also imposes a demand on foreign providers like Google, Facebook and Twitter to place their servers with Russian customer data on Russian soil, ostensibly to protect citizens' privacy. These providers have at times refused to cooperate with Russian authorities to monitor or shut down users, but it is not clear yet how this will be addressed.
Zharov maintained that technology "analogous to DPI [deep packet inspection] used by providers" would soon appear on the market to address the impenetrability of encrypted traffic for Russian officials. He said a "major German company" had already designed a method to segment encrypted traffic and had even demonstrated it to the Russian working group, but Zharov declined to provide the company's name, citing "commercial secrecy."
Fugitive NSA hacker Edward Snowden, the world's leading campaigner for encryption and against government intrusion, has not commented on the Russian plans, but then he depends on Russia for asylum.
-- Catherine A. Fitzpatrick