Russia Update: April 5, 2016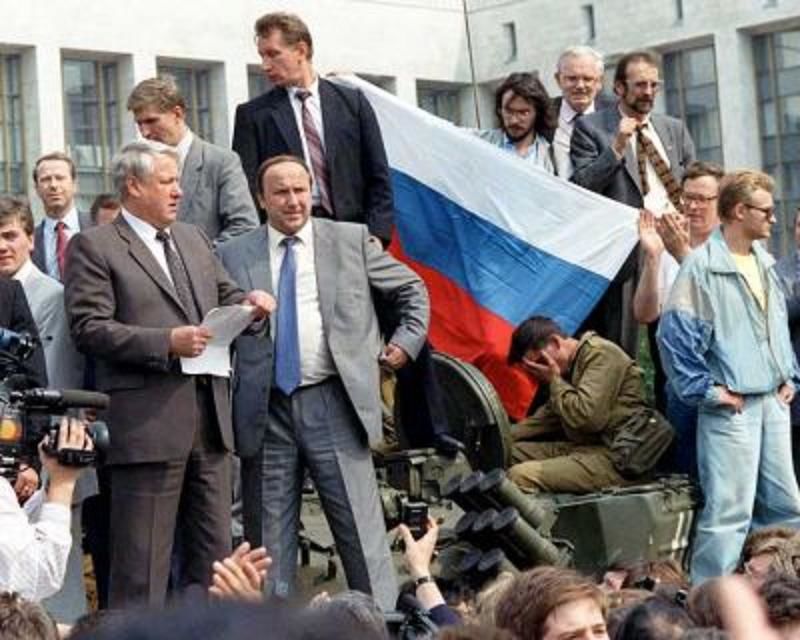 Putin Appoints Former Bodyguard Zolotov, Kadyrov's 'Little Friend,' to Head New National Guard of Internal Troops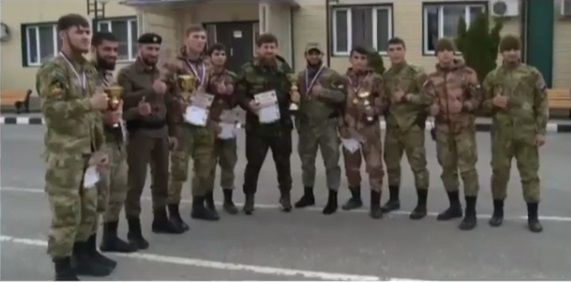 Kadyrov Plans to Visit Syria at Assad's Invitation But Not Before September Elections; Describes Chechens in ISIS
Ramzan Kadyrov, recently confirmed by President Vladimir Putin as acting head of Chechnya until elections, said he intends to visit Syria in the near future at the invitation of Syrian President al-Bashar Assad,
Grani.ru reported.
Asked if this trip would take place before September elections in Chechnya, Kadyrov said: "For now I am performing my duties so that my mandate is not taken away."
He said he once visited Damascus before, but before the war.
He said earlier that representatives of the Syrian opposition had been in Chechnya "to exchange experience" (translation by The Interpreter):
"They came to visit, to get advice. It was an exchange of experience; you have gone through all that, how should we be, what should we do.

I also conveyed to them: what are you doing, are you coming to power, really? You are killing your people for the sake of power? In Syria, there was a normal government, a democratic one. I asked them: what are you lacking? They said: yes, yes, we didn't wait, we were used, we were led into error. Opposition members have personal ambitions. I believe that they need to be told: your mission is ended, now you must go home or somewhere else. Then it will be easier. If there is something human in them."
He did not elaborate as to which specific Syrian opposition groups came to Chechnya.
"Because the Arabs, who are also fighting there, and those of other nationalities, put the Chechens first as cannon fodder: you have practice, you have experience, go ahead, Chechen, fight."
He said it was rare for anyone to go abroad from Chechnya now. "We are monitoring everything. It is rare that someone leaves in fact to fight."
"In Russia, they didn't know yet, and I didn't know, that this organization would be called ISIL. There was information that they were preparing some sort of terrorist groups. There were instructors there from the NATO states. Intelligence agents form Chechnya were infiltrated into these camps. I especially sent my people there to check to what extent this was true. And our guys went through recruitments at NATO bases."
He said Chechens went there voluntarily "in order to defend Russia from her enemies at its remote approaches."
As RBC reported
, the Rossiya 1 show contained footage of Chechen fighters training outside of Tsentara in Chechnya to prepare for deployment at the rear of ISIS. An excerpt of the film by Aleksandr Rogatkin was first aired February 7 and then the full version was shown on "Special Correspondent" on February 10.
Kadyrov says in the interview that special training camps had been set up in the Middle East by ISIS to preach Wahabbism, and "the instructors were from the NATO states." Kadyrov claims he made an extensive agents' network "directly in ISIS itself."
The film narrator says Kadyrov sent to Syria the "best fighters of the republic" who gathered information about the structure of ISIS, the number of terrorists, and their targets for bombing as well as their recording of the results.
No names were given in the show, as everything is classified just as with "99% of the information about Russia's Syria operation." Kadyrov repeatedly makes the point that he is talking not about Chechen spetsnaz, but about a Russian division.
The Russian Defense Ministry had no comment, and presidential administration spokesman Dmitry Peskov said "the Defense Ministry has repeatedly explained what is going on in Syria, from what moment and what they are doing there."
Russia began a bombing campaign in Syria on September 30, 2015 and then announced a withdrawal of troops on March 14, although in fact much of its forces remain and bombing of towns continues.
Kadyrov continues to feature what is sometimes called "his personal army" on his Instagram account. These are the Internal Troops of the Chechen branch of Russia's Interior Ministry. This week, Kadyrov posted a clip of himself in combat fatigues visiting a special cadet training camp in Chechnya for "31 close relatives." The unit is headed by Internal Troops officer Abdul-Kerim Karymov.
Meanwhile, Kadyrov's trusted aide Danil Martynov, a Russian spetsnaz trainer who previously served in the elite Alfa group in Moscow, has landed at Svalbard, the Norwegian archipelago in the Arctic where Russia has residence rights and which was the site of an incident with Vice Premier Dmitry Rogozin last year who is under EU sanctions and should not have landed there. 
Russia has been keen to maintain its presence in Svalbard and the Arctic in general; Martynov is slated to plant the Chechen flag there.
-- Catherine A. Fitzpatrick
AM Headlines: US Student Found Dead in Buryatia; Kadyrov to Visit Assad; Peskov Expects More Panama