Fighting Continues To Escalate North Of Donetsk
Ukraine's TSN news channel reports that their journalists captured the impact of mortar shells near Ukrainian positions outside Avdeyevka last night. 
While a soldier was showing the crew the remains of an RPG round fired at their positions, near the Butovka and Zenit mines, an 82 mm mortar shell fell in a nearby field:
TSN says that 120 mm mortars have also been used. Both mortar types should have been withdrawn from the front line in accordance with recent agreements made between the Ukrainians and Russian-backed separatists, which called for all artillery and tanks to be pulled back.
One soldier told the channel (translated by The Interpreter):
"I can't say anything about Grads, but shells are constantly flying in. It's still smoking, look."
Further evidence of fighting in the area comes from video uploaded by a Russian-backed fighter today.
This video shows night-time fighting, filmed "at the end of October" near Donetsk Airport:
Another, uploaded today by the same user, shows a sniper firing on Ukrainian positions. The video is labelled "provocation near Donetsk Airport, end of October, 2015."
From this video, we can locate the position of the Russian-backed fighters.
At one point in the footage, we see the following tower (image rotated):
This is what remains of a radar station to the north of the main runway. 
Compare with these geotagged photos from Wikimapia: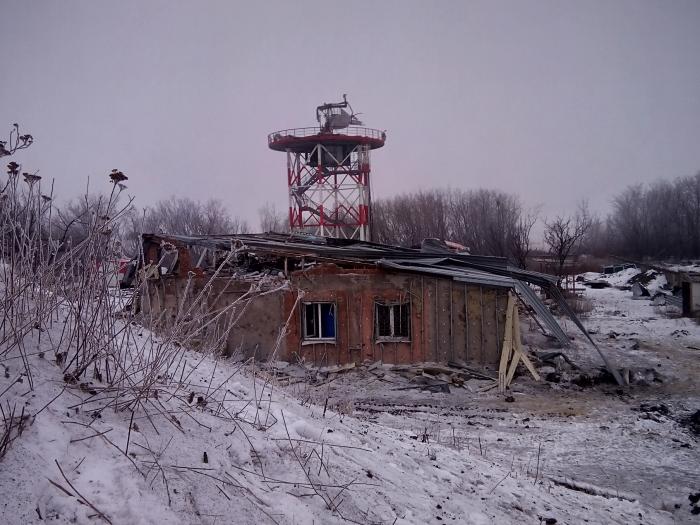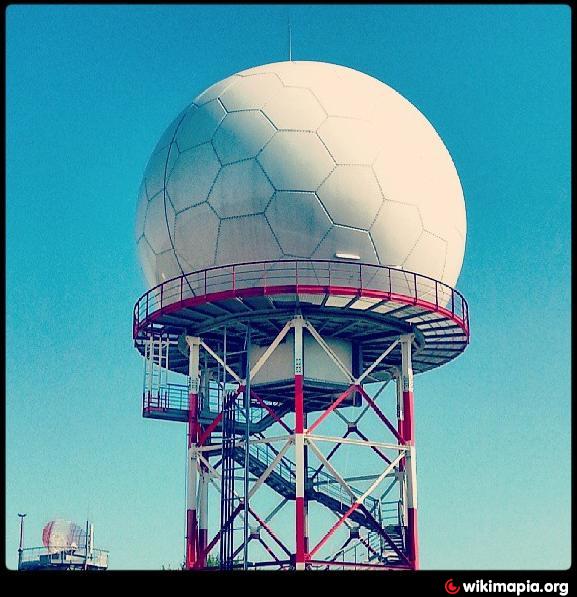 The same structure can be seen in the night-fighting video and another, dated October 27:
Over the last two days, the Ukrainian military has reported one soldier killed and two wounded by attacks in this area. 
Meanwhile today, Colonel Andriy Lysenko, military spokesman for the Presidential Administration, told reporters that one soldier had been wounded as a result of an "armed provocation" near Zaytsevo, outside Gorlovka.
In addition, Ruslan Tkachuk, spokesman for the Ukrainian military operation in the Lugansk region, told the 112 television channel that a soldier was hospitalised after being wounded by an unidentified explosive device in woodland near Zolotoye.
-- Pierre Vaux