Crimean Journalist Released After FSB Questioning
7 years
RFE/RL's Crimean service reports that Tatyana Guchakova, a Crimean journalist who was arrested by Russia's FSB yesterday, has now been released.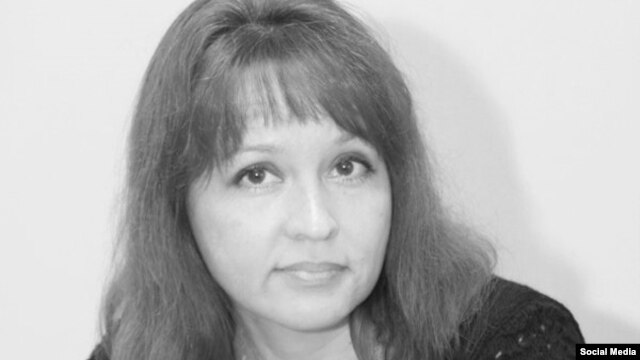 Andrei Klimenko, editor-in-chief of BlackSeaNews, the publication for which Guchkova used to write, told RFE/RL that she had been released late last night and allowed to return home. He had no other details to report.
At 6:37 GMT today, Guchkova posted an update on her Facebook page.
The Interpreter translates:
Friends, thank you for your support. I am fine. I returned home last night. How was it? The usual - enough people in Crimea have already had such an experience. Now I need to do a big clean up at home.
RFE/RL also reports that the occupying Russian authorities conducted a search last night at the home of Olga Ukolova, whose partner, Aleksandr Kostenko, is a Maidan activist currently being held in pre-trial detention, accused of causing bodily harm to Berkut riot police at a demonstration in February last year.
The Crimean Field Mission on Human Rights reported on its Facebook page that 12 men had arrived at Ukolova's apartment, at which her seven-month-old son and mother also live, to conduct a search.
Kostenko was arrested on February 8. Halya Coynash of the Kharkiv Human Rights Group discussed his arrest here, noting that the Prosecutor's office had misleading described the charges he is facing in their official statement, and that the evidence in the case derives entirely from statements made by Berkut officers themselves.
The Crimean Field Mission on Human Rights reported on March 4 that Kostenko's lawyer, Dmitry Sotnikov, had claimed that his client had exhibited signs of torture while in detention.