Small Blast Outside Zaporozhye Administration - No Casualties, Little Damage
5 years
Ukrainska Pravda reports that the Interior Ministry (MVD) has announced that a blast went off outside the offices of the Regional State Administration in Zaporozhye in the early hours of this morning.
According to the MVD, the blast was first reported at 1:30 (23:30 GMT). The explosion was, according to preliminary findings, caused by an improvised explosive device. There were no casualties.
The blast caused broke glass in the door of the building but there was no significant damage.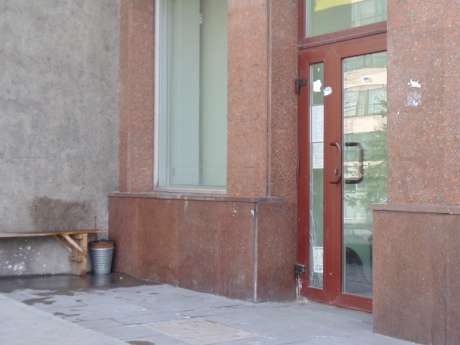 The leader of the local Samooborona (self defence organisations that sprang up during the EuroMaidan protests) which is based in the same building, Sergei Tiunov,  told ipnews.in.ua that he did not believe the attack was conducted by "professional terrorists," but rather by locals who were drawn to the separatist cause.

-- Pierre Vaux