Russian Woman Charged with Treason Released from Pre-Trial Detention to Await Trial
7 years
Svetlana Davydova,a Vyazma resident charged with "treason" has been released from pre-trial detention with a pledge not to leave town and is awaiting trial, gazeta.ru reported.

Davydova, a mother of 7 children who lives next door to an army base, reportedly alerted the Ukrainian Embassy in Moscow to the fact that soldiers from her area had been mobilized and were heading toward Ukraine.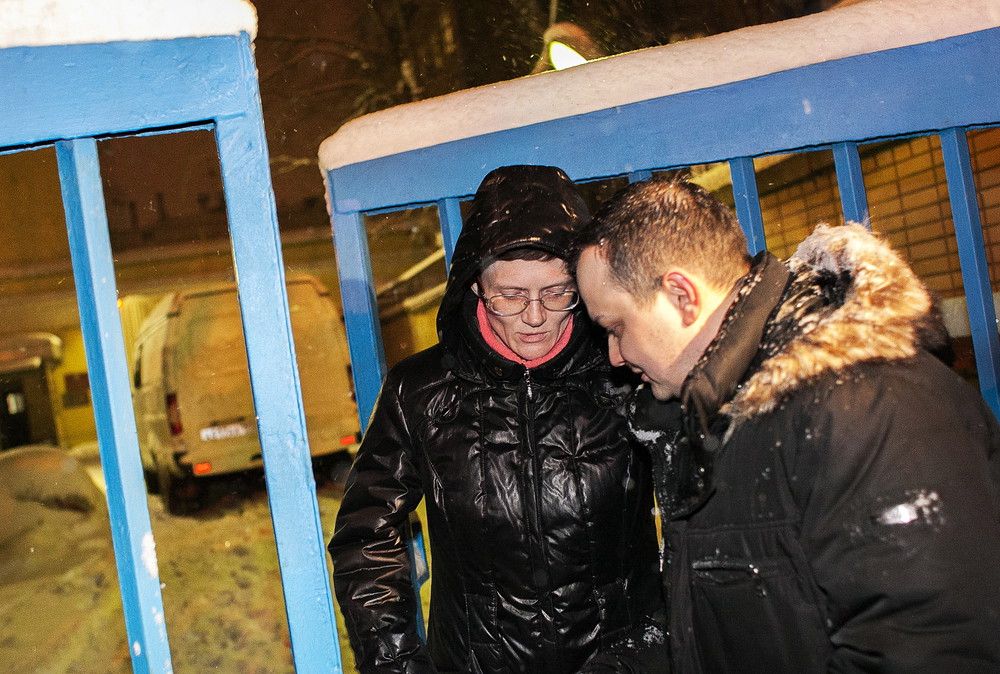 Svetlana Davydova and her lawyer.

Ivan Pavlov, Davydova's attorney, said that her release pending trial was the best outcome to be expected now (translation by The Interpreter):
"This is common sense and compliance with the law. No articles are a justification for keeping her in custody. Grave reasons would be needed for this. In this case, of course, the media resonance did help."
Pavel Astakhov, Russia's ombudsman for children's right, also sent an appeal to the court urging that she be released before trial, in light of her young children.
Davydova had no comments for the press and left the prison area with her lawyers.
Originally according to news accounts, last April, Davydova noticed the barracks were empty near her home, where the GRU (military intelligence) special assignment troops are located. She also overhead a soldier talking on his cell phone on a commuter bus, saying he was going to Ukraine. This prompted her to call the Ukrainian Embassy.

But after she was arrested, Davydova denied her previous statements, rejected the accusations and even denied that she had called the Ukrainian Embassy.
Her initial testimony was given under pressure, at the behest of her first lawyer, Andrei Stebnev, who was appointed by the government. She then dismissed him and found another lawyer, Pavlov.
"Svetlana really does have a number of claims against the previous lawyer. I cannot confirm this exactly, but it's possible that she will file a complaint on his actions to the chamber of the bar. In any event, it's up to her to decide. My first priority is to get her back to her children."

-- Catherine A. Fitzpatrick