Artist Reportedly Abducted By Separatists In Donetsk
6 years
The International Business Times reports that Sergei Zakharov, an artist who has produced anti-separatist works around the city of Donetsk, has been abducted by separatist militants according to local reports.
Zakharov's most recent, and widely distributed work was an image of the separatist military leader Igor Girkin holding a gun to his own head with the text "just do it" beneath: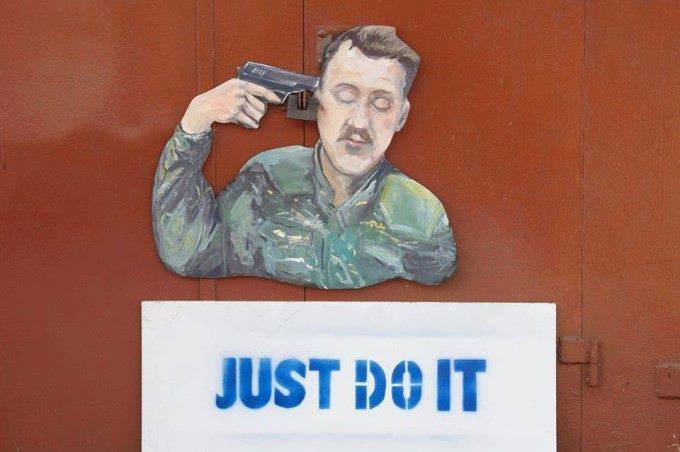 The report says:
The brother of the artist Andrei Zakharov said the kidnapping took place overnight. According to a neighbour's account:

"Four armed men with the DNR identification marks were taking Sergei out of the house. They were also carrying his laptop and a box - most likely it was a box with flyers for future actions. The neighbour asked them why are taking him and to where, but the terrorists claimed they were a rapid response team, and didn't know the details. They were told to get him - and that's what they're doing."
Sergei Mzurkiewicz, a spokesman for Zakharov's Murzilki art group, wrote on his Facebook page:
"He was taken to an unknown destination. We haven't been able to contact him. If anyone has any ideas about a possible release, please write to me in private."