Released Journalists Describe Capture
5 years
Some of the journalists who were detained and later released today by separatists have been describing what happened to them on Twitter.
Mike Giglio of Buzzfeed recounts his experience: 
Novosti Donbassa has reported on Twitter that the driver from the Buzzfeed team has suffered a 'hypertensive crisis' and is now in hospital.
Clarissa Ward from CBS News also attests to some physical violence against one detained journalist:
CBS posted this photo, taken by a member of Ward's team, "moments before" their detention: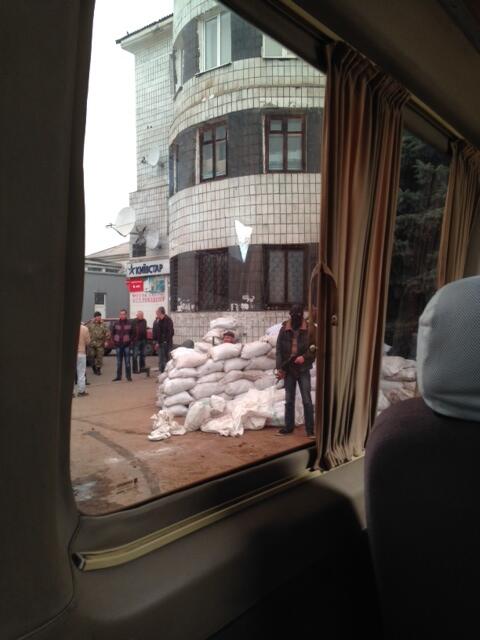 Meanwhile Pierre Crom, a Dutch photographer working in Slavyansk, has reported that separatist fighters in Slavyansk have now clearing the streets and adopting defensive positions.