Heavy Fighting In Eastern Ukraine; IMF Delays Aid After Blockade Announcement
5 years
At the Sunday morning briefing, the spokesperson for the Ukrainian military's Anti-Terrorist Operation (ATO) said that over the previous 24 hours there had been five Ukrainian servicemen injured and 85 total ceasefire violations across the front. Unian.info reports:
In particular, the village of Luhanske and the town of Avdiyivka in the Donetsk sector came under 82mm and 120mm mortar fire. Russia's hybrid military forces also used grenade launchers of various system. They opened fire from large-caliber machine guns on Ukrainian troops near the villages of Nevelske and Pisky. What is more, grenade launchers and 82mm mortars were used to attack Ukrainian positions near the villages of Opytne, Troyitske, Zaitseve, and Kamianka.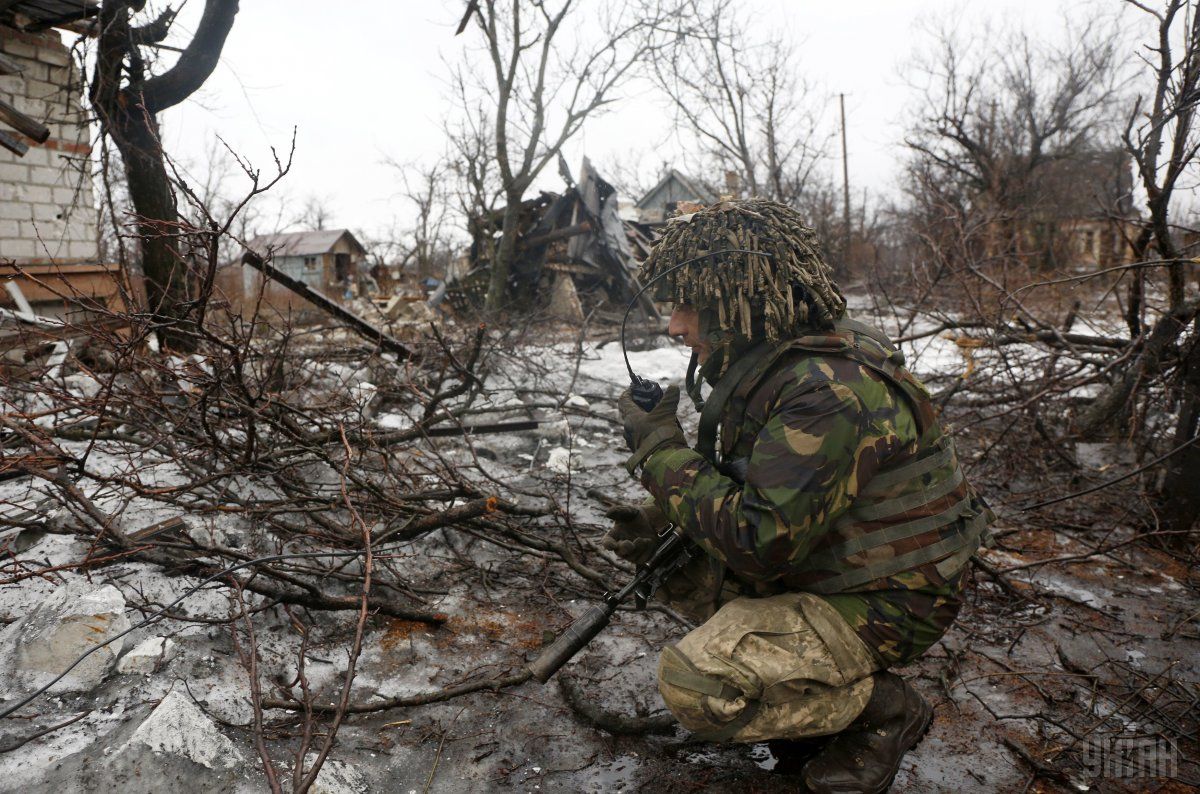 Ukraine's defense ministry reports five soldiers wounded in past day
"No Ukrainian soldiers have been killed, but there were five wounded in action," Defense Ministry spokesperson for Anti-Terrorist Operation (ATO) issues Oleksandr Motuzianyk said at briefing in Kyiv on Sunday, March 19. There were 85 attacks on Ukrainian positions in the ATO zone on Saturday, March 18, the press center of the ATO headquarters reported on Facebook.
View full page →
On Sunday, a civilian woman in Avdeyevka was injured when her house caught on fire as the result of shelling:
Russia's hybrid forces attack old Avdiyivka: Woman injured, house on fire
Russia's hybrid military forces attacked the old part of the Ukrainian-controlled town of Avdiyivka in Donbas on Sunday, March 19, which has caused injuries to a female civilian and set a house on fire, according to a local police department.
View full page →
Blockade Of Occupied Regions Raises Eyebrows
Last week the Ukrainian government announced that it would institute a blockade of occupied regions of the Donbass. This means that all goods, and travelers, going in and out of these regions will have to go through Russia.

Though Ukraine was pressured to do so by activists, it now faces backlash. The IMF has delayed the next tranche of their loan to Ukraine in order to measure the impact of the blockade: 
Channel NewsAsia
IMF delays more aid to Ukraine to assess cost of blockade
KIEV: The International Monetary Fund has postponed a decision to disburse more aid to Ukraine in order to assess the impact of an economic blockade Kiev imposed on separatist-held territory, the IMF and Ukrainian authorities said on Sunday.
View full page →
And this has others worried that the blockade plays right into Moscow's hand:
DW.COM
Opinion: Kyiv risks divided Ukraine | Europe | DW.COM | 18.03.2017
For weeks, conflict has been escalating in eastern Ukraine. Hardly a day goes by without an exchange of fire. Heavy weapons are being used again. The Organization for Security and Co-operation in Europe (OSCE), which should be monitoring to ensure that the long-established ceasefire is respected, can scarcely deliver more than helpless reports of a war that is still not over after three years.
View full page →
-- James Miller