British Man Who Fought With Russia-Backed Forces In Ukraine Held On Terror Charges In UK
4 years
The BBC reports that a British man was remanded in court on two charges of terrorism relating to his participation in the Ukraine war on the side of Russia-backed forces.
Benjamin Stimson, 41, of Oldham, Greater Manchester appeared before Westminster magistrates over offences under Section 5 of the Terrorism Act 2006.

He has been remanded in custody to appear at the Old Bailey on 7 October.

They are believed to be the first terrorism charges in the UK relating to the conflict.

Mr Stimson is accused of involving the intention of committing acts of terrorism and engaging in conduct in preparation for giving effect to his intention, and with the intention of committing acts of terrorism and assisting acts of terrorism.
Stimson has an account on the Russian VKontakte social network. He has posted several photos of himself in military gear wearing separatist insignia and handling weapons.
Stimson's posts indicate he is politically hard-left. Here he is standing beneath the flags of separatist "Novorossiya" and the Communist Party of the Russian Federation.
He said on Facebook
that his photo was taken in Debaltsevo, Ukraine.
He is also acquainted with notorious pro-Russian propagandist Graham Phillips:
Stimson may be the same man interviewed in eastern Ukraine in October last year by the BBC's Tom Burridge:
BBC News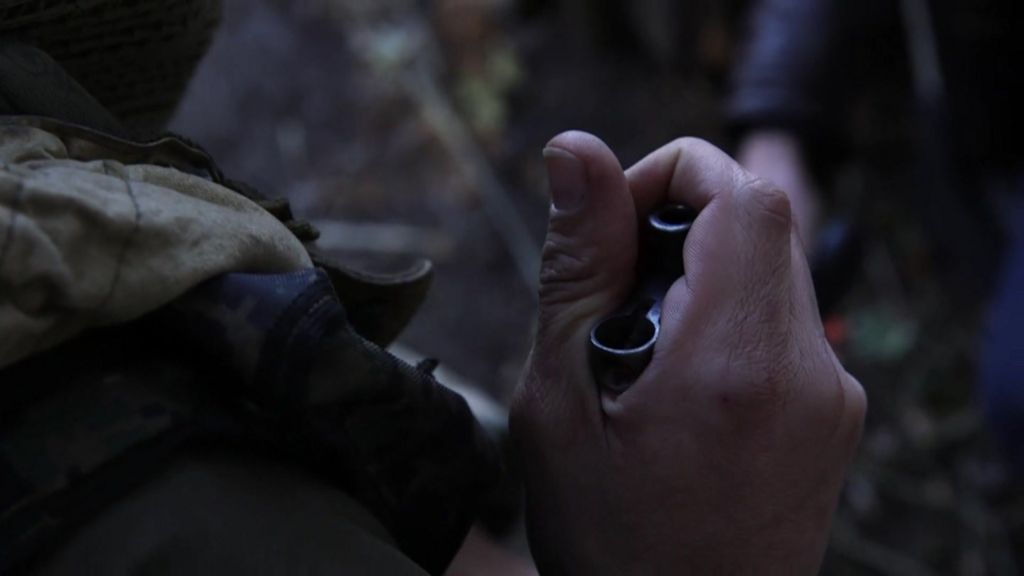 Ukraine conflict: The Brits fighting with pro-Russian rebels - BBC News
His Manchester accent is unmistakable. His yearning for British food is too, as he declares that he "could murder a steak". Eastern Ukraine is not his first conflict. He claimed he was involved in Bosnia, and says he thought about joining the Kurdish Peshmerga in northern Iraq.
View full page →
-- Pierre Vaux