3 Ukrainian Soldiers Wounded As Kiev Reports Shelling Near Donetsk And Mariupol
6 years
Three Ukrainian soldiers have been wounded in the Mariupol area within the last 24 hours.
According to this morning's ATO Press Centre report, attacks were concentrated near Donetsk, Gorlovka and Mariupol.
In turn, the 'defence ministry' of the self-declared Donetsk People's Republic (DNR) has accused Ukrainian forces of shelling separatist-held settlements in the same three areas. 
Colonel Andriy Lysenko, military spokesman for the Ukrainian Presidential Administration told reporters earlier:
In addition to grenade launcher and machine gun attacks across the front in the Donetsk region, Russian-backed fighters have also reportedly used mortars several times.
At around 20:00, Russian-backed fighters reportedly shelled Ukrainian positions near Opytnoye, north of Donetsk, with mortars, firing six rounds.
Meanwhile military spokesman Aleksandr Kindsfater told 0629.com.ua that Ukrainian positions outside Krasnogorovka, west of the city had also been shelled with 82 mm mortars.
Around an hour ago, the ATO Press Centre reported further mortar shelling of positions near Avdeyevka and the Butovka mine, as well as in the south, near Shirokino.
The BBC's Tom Burridge travelled to the front line yesterday and reported that shelling could be heard: 
BBC News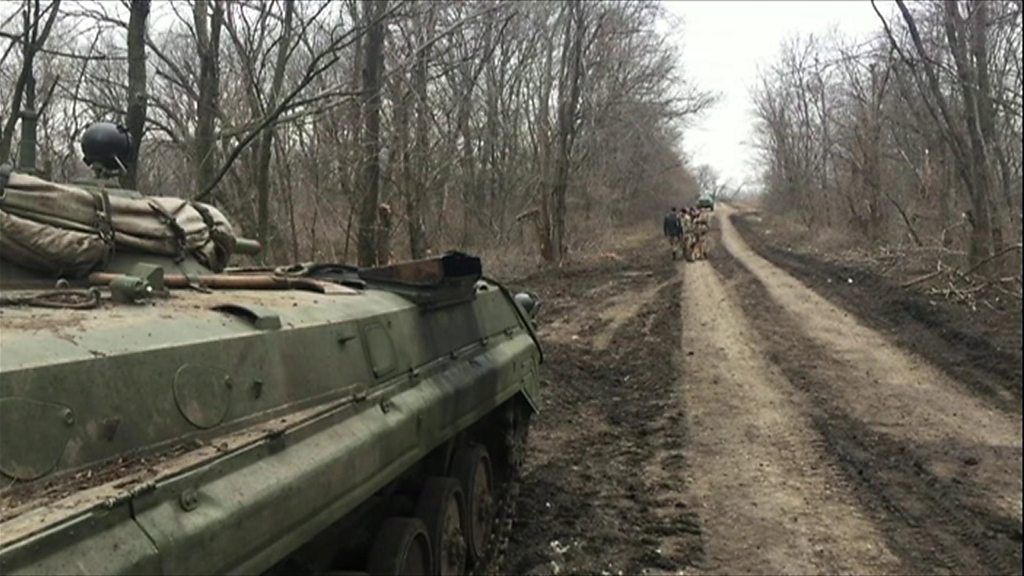 Ukraine crisis: Renewed fighting in eastern Europe's 'forgotten war' - BBC News
The BBC's Tom Burridge visits the front line in eastern Ukraine, where there has been an upsurge in fighting.
View full page →
-- Pierre Vaux