Update: Russian State Press Says 3 Injured By Homemade Explosive Thrown At Bus Stop
4 years
Sputnik, another English-language Kremlin propaganda outlet, has further details on tonight's explosion thrown at a bus stop in northeastern Moscow:
"An unknown explosive device was thrown into a group of people standing at a bus stop," a Moscow police spokesman said, adding that the incident took place at near 19 Pokrovka Street.

"Moscow police are working to establish the circumstances and causes of the explosion. An investigative team is on the scene," Moscow Internal Affairs Ministry representative Andrey Galiakberov said, according to RIA Novosti.

"According to preliminary data, the cause of the explosion at the bus stop loacted on Pokrovka street, could be a homemade firecracker, thrown from a passing car window or an apartment building."
The victims were reportedly three women, injured by broken glass, two of whom were taken to a nearby hospital, though their injuries do not appear to be life-threatening.

They are also carrying one picture we have not seen yet of the scene:


Twitter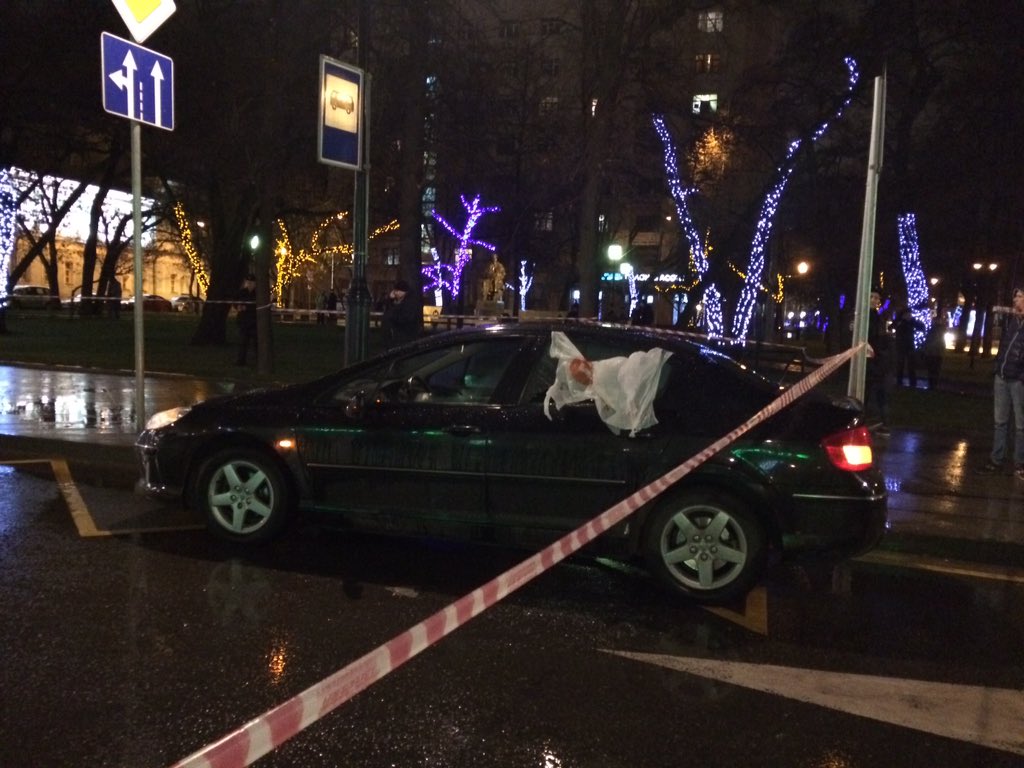 Muriel POMPONNE on Twitter
Explosion près d un arrêt de bus a #moscou. Ambulances et police sur place @RFI pic.twitter.com/Iw2MSeDmB7
View full page →
-- James Miller