What Do Russian OSCE Monitors Say When Drunk?
5 years
The OSCE has removed one of the Russian members for the Special Monitoring Mission (SMM) in Ukraine after video surfaced showing the man, identified as Maksim Udovichenko, drunk and bragging about his former role as a member of Russian Special Forces (Spetsnaz), while making disparaging remarks about Ukraine. RFE/RL reports:
In one video, he is seen speaking to an elderly woman in a city identified as Severodonetsk, a government-controlled city in eastern Ukraine. "This is all rubbish, you know, your Ukraine is rubbish," he says. "There is the great Russia, you know. It stands near."

In another, an apparently drunk and secretly recorded Udovichenko is shown telling unseen individuals inside a hotel room that he is a retired lieutenant colonel with the Special Purpose Forces, known as Spetsnaz, and served as a commander of a military unit in Chechnya in 1994.
Read about it here:

RadioFreeEurope/RadioLiberty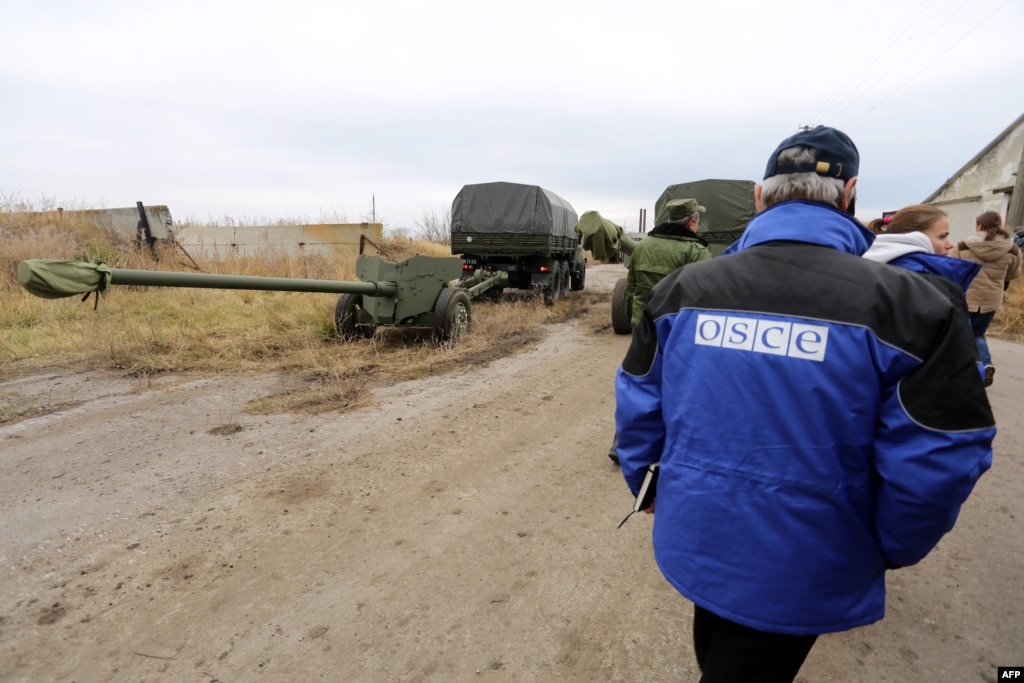 That Time A Russian OSCE Monitor In Ukraine Got Drunk, Said Too Much
A Russian member of the Organization for Security and Cooperation in Europe's (OSCE) Special Monitoring Mission in eastern Ukraine has lost his job after revealing his bias. The Ukrainian-language TSN new channel, a partner of Ukraine Today, on October 27 aired video footage of a man identified as Maksim Udovichenko revealing his past as a Russian military officer and giving locals his opinion on the situation in Ukraine.
View full page →
-- James Miller